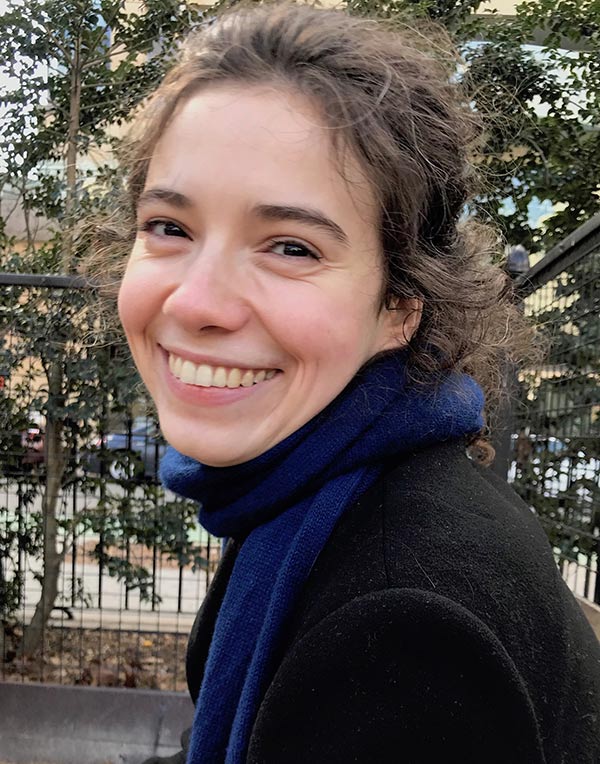 Emma Miller is a social psychologist with an interdisciplinary background. After graduating from Brown University with a B.A. in History, she spent the following two years teaching at a private school with a one-to-one class model. Emma subsequently received her Master's in Psychology at New York University – teaching sparked her interest in the social mechanisms that shape how we perceive and express ourselves. In her present academic research, she is investigating the processes by which conversation with close relationship partners constructs our experience of reality.
As a teacher at Fusion Academy, Emma worked with students ranging from 7th – 12th grade. She taught a wide breadth of courses, including World History, American History, Ancient History, and English. As a chosen "Lead Teacher", she supported students' academic goals through attentive mentorship and communication with parents. Working at Fusion showed Emma how interpersonal connection can increase engagement with course material and investment in learning outcomes.
While a Master's student at NYU, Emma Miller broadened her teaching experience as a Graduate TA for Undergraduate and Master's level Psychology courses. She developed and taught recitation lesson plans, gave individualized guidance on assignments, and mentored students in weekly office hours. In reflection of her past experience writing and performing comedy at Brown and the Upright Citizens Brigade Theatre, flexibility and humor remain fundamental to her teaching approach.
As a private tutor, Emma draws from her work in Social Psychology: she shapes her pedagogical methods around each student's idiosyncratic information-processing strengths and motivations for learning. Emma specializes in Humanities tutoring, executive functioning coaching, college application essay writing, and standardized test preparation. In her free time, she can be found at the New York City Ballet, reading psycholinguistics research, or walking in Prospect Park.