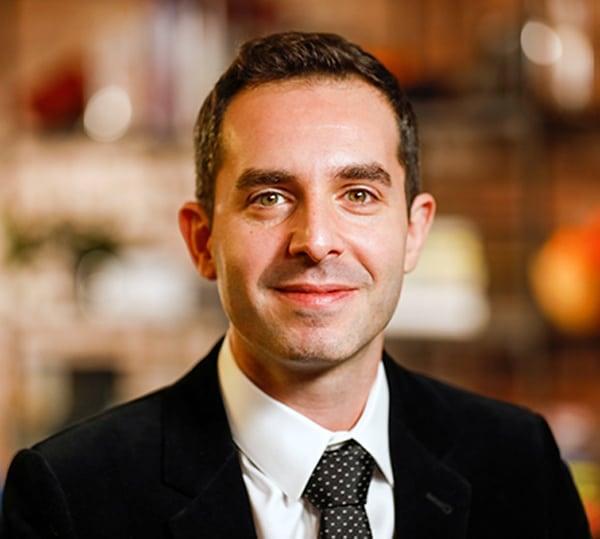 Brad Hoffman, CEO and Founder of My Learning Springboard, has always loved working with students and their families. He believes in the power of collaboration and advocates for a holistic, 360-degree view of education.
Professional Associations
Brad Hoffman is a Board Certified Educational Planner (AICEP) and Professional Member of the Independent Educational Consultants Association (IECA) with specialty designations in mainstream day and boarding schools, specialized schools for students with learning disabilities, and therapeutic placements, including therapeutic boarding schools, residential treatment centers, and wilderness programs. He is also a member of  The Association of Boarding Schools (TABS), the Small Boarding School Association (SBSA), The Enrollment Management Association (formerly SSATB), the National Association for College Admission Counseling (NACAC), the National Association of Therapeutic Schools and Programs (NATSAP), the Association of Educational Therapists (AET), the Learning Disabilities Association of America (LDA), and the National Council of Teachers of Mathematics (NCTM).
Brad Hoffman's Teaching Background
Over the past 25 years, Brad Hoffman has worked with students from pre-kindergarten through Fortune 500 executives as a classroom teacher, tutor, curriculum writer, human resources talent development specialist, and educational consultant. Brad graduated magna cum laude from Penn State University with a Bachelor's degree in Elementary Education and then received a Master's degree in Curriculum and Instruction at Hood College in Maryland graduating with honors. He is also an Elementary Math and Science Specialist and holds an Advanced Professional Teaching Certificate from the state of Maryland. Brad is trained in PAF Reading Intervention, an Orton-Gillingham based approach, Sounds In Motion, Read Naturally, Singapore Math, Everyday Math, and a variety of other programs and curriculum standards. In 2014, Brad was honored with the prestigious Penn State Alumni Achievement Award in honor of his significant contributions to the field of education.
During his undergraduate career, Brad Hoffman was an Assistant Teacher at Penn State's Bennett Family Center (formerly called the Penn State Child Care Center) during all four years of college. He worked with children ages birth through 5 and participated in the center's accreditation process with NAEYC. During his senior year of college, Brad was a Teacher Intern in England while studying at University of Chichester. There he taught a Year 2 class (ages 6/7) at an Infant School in all areas of the curriculum, including literacy, numeracy, technology, science, religion, history, PE, and Art. Upon graduation, Brad accepted a full-time lead teaching position in Frederick County, Maryland in a fully inclusive public school setting located in a rural part of the county. Children with both learning differences and physical disabilities were fully integrated in the regular classroom.  One-third of Brad's students had dyslexia and received specialized intervention, and two of his students were children with autism.
"While it was really challenging, I learned so much about how to differentiate classroom instruction for all types of learners, which is critical for any productive learning to occur."
Brad played an integral part in facilitating his students' Individualized Education Programs (IEP), a documented plan to help meet the unique needs of an individual learner with a learning disability. This assistance often required a team of related services experts to meet, ranging from the speech language specialist and school psychologist, to the parents, principal, and teacher(s). Working collaboratively always led to increased professionalism and greater student success.
In 2001, Brad relocated to Bethesda, Maryland to pursue a teaching position with Montgomery County Public Schools, one of the leading public school systems in the United States. He taught first and fourth grades at Somerset Elementary School in Chevy Chase, Maryland for five years, differentiating instruction for students at, below, or above grade level in addition to working with students identified as gifted and talented. Somerset is an internationally diverse community and one of the highest ranked elementary schools in Maryland; it is also a model Inclusion Program school. During this time, Brad earned his Master's degree in Curriculum and Instruction and partnered with the Somerset Educational Foundation, school faculty, and the school counselor to develop K-5 Service Learning curricula. Brad presented his curriculum work at both the county and state departments of education and was named a Maryland Service-Learning Fellow.
Brad Hoffman's Corporate Background
In 2006, Brad Hoffman moved to New York City to start his second career in Human Resources with Time Inc., a Fortune 100 Media Company. As an educator, Brad brought a unique perspective to Corporate America and focused on Talent Development. He worked with clients across locations, divisions, and countries – over 5,000 employees – to design and implement customized learning solutions and strategic recruiting efforts to attract, develop, and retain talented employees. Brad also designed and managed summer internship programs for college and MBA students interested in media, general management, finance, and marketing career paths. These programs were designed as 10-week projects so that management could assess intern performance on authentic, thoughtful, and substantive tasks, while interns were also able to assess the company as a good fit for starting their careers.
In 2009, Brad and his wife, Faya Hoffman, launched My Learning Springboard to help families construct and manage private teams of experts focused on educational consultation, which includes admissions consulting, academic support, enrichment teaching, strategic test preparation, professional development, teacher mentorship, and curriculum development.  In 2011, Brad left Corporate America to further expand My Learning Springboard in New York City and  Washington, D.C. as well as Palm Beach County, Florida.
Brad Hoffman's LinkedIn profile
Brad Hoffman
My Learning Springboard, Inc.
CEO and Board Certified Educational Planner
A multidisciplinary educational consulting firm specializing in school planning, academic tutoring, and test preparation.
brad@mylearningspringboard.com
Phone: +1 (646) 580-9794
Last edited