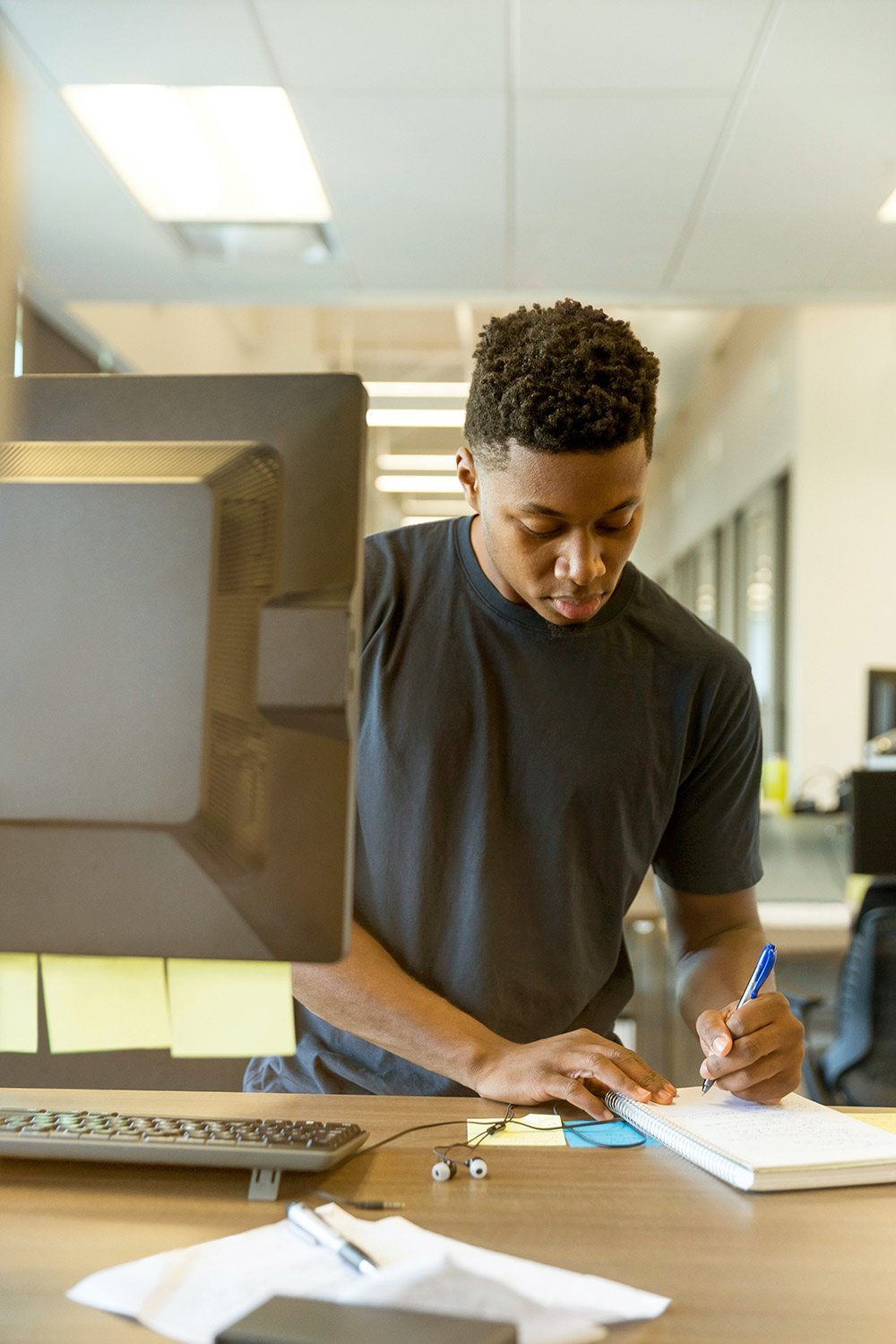 The hardest part of writing an essay for most students is beginning the drafting process. Once the first draft is done, it's relatively easier to fix up the paper, refine a thesis, and put the final polish on it.
The best advice on getting drafts finished is from Stephen King. No one can deny that Stephen King is very good at finishing first drafts. Sixty-three novels, 5 nonfiction books, and 11 short story collections comprise an opus of several hundred thousand pages that many people have loved. And, next to J.K. Rowling, he's the best-selling author of all time. It's fair to say that Stephen King knows a thing or two about beginning and completing the drafting process.
According to Stephen King, the first draft is supposed to come out as fast as possible, so fast you never stop writing:
"I write as fast as I can and still remain comfortable. If I write rapidly… I find that I can keep up with my original enthusiasm and at the same time outrun the self-doubt that's always waiting to settle in." – Stephen King On Writing
King explains that the thing that slows him down the most is editing (and self-doubt) while writing. He asserts it is impossible to edit while writing because writing is the process of getting your ideas out and reflecting and refining them happens during editing.
A student starts with an idea and then doesn't like the way they phrased their sentence. They stop and edit, and edit, and rewrite that clever phrase. By the time they finish, most students have lost the thread that inspired them and have a hard time getting started again. The flow of the drafting process is lost.
The fastest way to finish papers is to simply get your ideas down without stopping. It seems like an oversimplification, but to get those drafts you need to say something like: "don't worry about who is reading it, don't worry about how it sounds, just explain it to me."
This part of the writing process is kind of magical because whatever a student is most interested in or passionate about comes out in their own words. There's so much life and character in an honest opinion or a thoughtful explanation and you really get to know a person by how they write. No judgements, no critique, just speak.
The dictation option on Google Docs (it's under the TOOLS menu) can really help get those ideas down and enhance your drafting process. You can even try having your child explain what they want to write about to you and just let the dictation tools in your smartphone convert their words to text. You can help your kids compose those pesky first drafts anywhere.
Don't worry about the details, the grammar, the order, the citations — all of that comes later. Start with passion and don't stop until you've gotten it all down! Once it's "down" on the page, your drafting process can progress to further refinement via the UP draft and then the DENTAL draft.
My Learning Springboard is here to support you throughout the drafting process. To organize writing coaching for yourself or your student, please contact Brad Hoffman or Faya Hoffman.
By Grant Bergland, MFA and Brad Hoffman, M.S.Ed. and Learning Specialist.