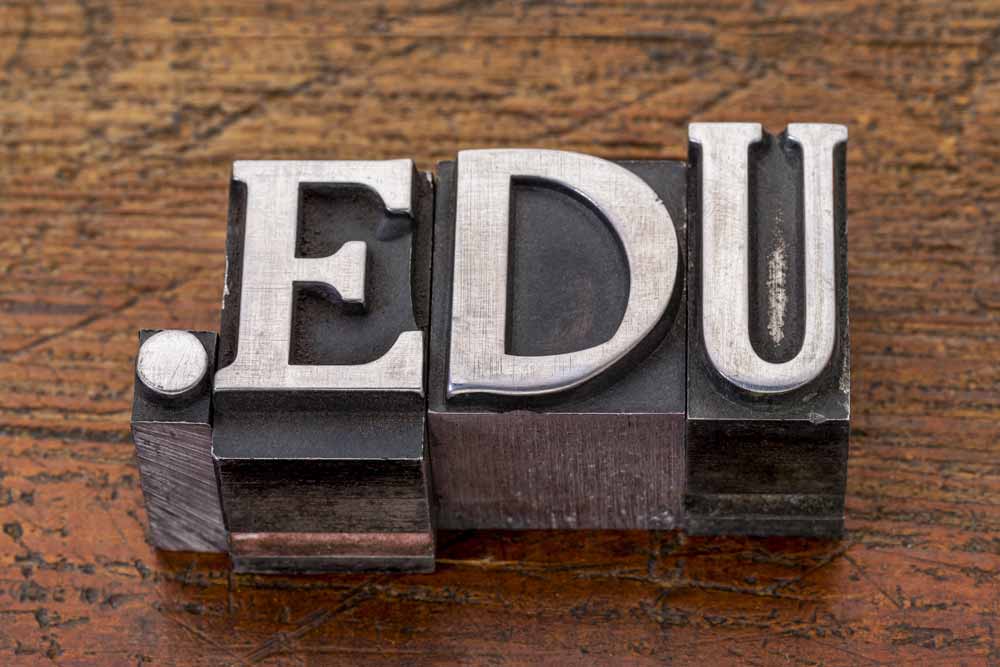 January is always an important check-in time for our families with parent-teacher conferences having recently occurred and new year's goal setting top of mind. Most schools have sent the first set of report cards and/or progress reports by now, and those who haven't will send them this month. In addition, many families have completed or are working to complete the admissions process for this past fall, while other families are starting to plan for the admissions process for the upcoming fall, whether they're applying for the 2s, preschool, kindergarten, 6th grade, 9th grade, college, graduate school or something in between. Because families are faced with so many considerations and decisions, there is a tremendous advantage to educational planning with a multidisciplinary team.
At this time of year, there are many important questions that our families are discussing with us, including but not limited to:
My preschooler will just miss the cutoff for starting Kindergarten this upcoming fall, what should we do?
How do we manage private school placement if we're moving to NYC from a foreign country or another state?
How do we change schools if we're not totally happy in our current school?
What is my child's reading level and how does it compare with quarterly benchmarking and grade level expectations?
How do I help my child to master their basic facts? Improve math fluency?
How do I manage accommodations for standardized testing, including extended time, typing an essay, or marking directly in the test booklet?
Is a neuropsychological evaluation valuable?
Should I take the ACT or SAT and when should I start preparation? How do we juggle the demands of junior year?
Should we consider boarding schools?  If so, why?
What is Singapore Math? Everyday Math? Exeter Math?
How can we enhance executive function skills within the context of the school curriculum and content support?
As a multidisciplinary educational consulting firm focused on supporting the entire educational journey, our executive team and faculty has had the privilege of working with so many great families to accomplish so many targeted goals over our 15 years as an organization, and our hundreds of years of combined professional experience. In each instance, we define success in partnership with families and work toward that shared goal.
There are myriad scenarios that occur for families over the course of the school year and our team is here to help with educational planning through an integrated and collaborative approach. We know results are best achieved when we work as a team in partnership with parents and schools, and we believe in customizing the approach for each of our students and families in order to create an optimal experience.
Please contact our office to discuss your needs.
By 
Brad Hoffman
, M.S.Ed.
Board Certified Educational Planner and Learning Specialist
My Learning Springboard, Inc.
---
Under the leadership of Brad Hoffman and Faya Hoffman, a husband-and-wife team, My Learning Springboard offers private tutoring, test preparation, special education advocacy, admissions consulting and school transition support at every level from nursery through college, including specialized school placements for students with learning disabilities and therapeutic school settings.
In addition to their years of classroom teaching experience and consultation with both families and schools, Brad Hoffman is a Professional Member of the Independent Educational Consultants Association (IECA) with speciality designations in mainstream (day and boarding schools), specialized (learning disabilities), and therapeutic school placements. He is also a member of  The Association of Boarding Schools (TABS), The Enrollment Management Association (formerly SSATB), the National Association for College Admission Counseling (NACAC), the National Association of Therapeutic Schools and Programs (NATSAP), the Association of Educational Therapists (AET), the Learning Disabilities Association of America (LDA), and the National Council of Teachers of Mathematics (NCTM). My Learning Springboard is a member organization of the Washington Independent Services for Educational Resources (WISER).