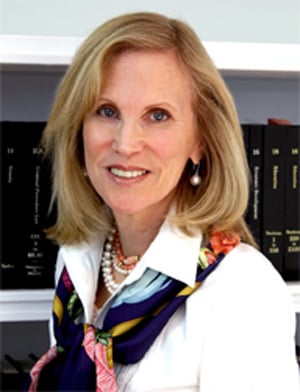 Regina is a leading special education lawyer known throughout New York State.  After enjoying a fifteen year career as a social worker and special education administrator, Regina entered City University of New York  Public Interest Law School in 1988 for the sole purpose of representing special needs children and their families.  Balancing her job as mother, summer camp director, social worker and student, Regina was recognized as a leading student in her law school graduating class of 1991 and was admitted to the New York Bar in 1992.
Upon graduating from law school and before opening her own practice she worked as a pro-bono volunteer attorney at Advocates for Children and then for a short time at the NYC Board of Education Office of Legal Services.
As the founder and manager of SkyerLaw,  Regina's involvement in every aspect of the firm's day to day operation is obvious.  She meets with new clients and helps parents find meaningful educational programs and opportunities for their children.  Regina works closely with educational consultants, neuropsychologists, evaluators and professionals.  She not only knows the current law but shares her knowledge of existing schools, program and services in order to effectively guide parents, in what can otherwise be an overwhelming process.  In her initial consultation with parents she presents options, explains the legal process and helps plan an initial strategy.
Regina is a much sought after lecturer on special needs education and conducts parent seminars throughout New York State. In addition to publishing numerous articles, in 1982, 1984 and 1986 she co-authored the book, "What Do You Do After High School?"- the nationwide guide to programs and services for learning disabled teenagers. Throughout her professional career Regina has served on the board of private schools and charitable organizations and currently volunteers teaching school children through the NYC Museum of Jewish Heritage.
Regina brings a unique mix of social work, special education and law to her work and is passionate about helping empower parents to advocate for their children.