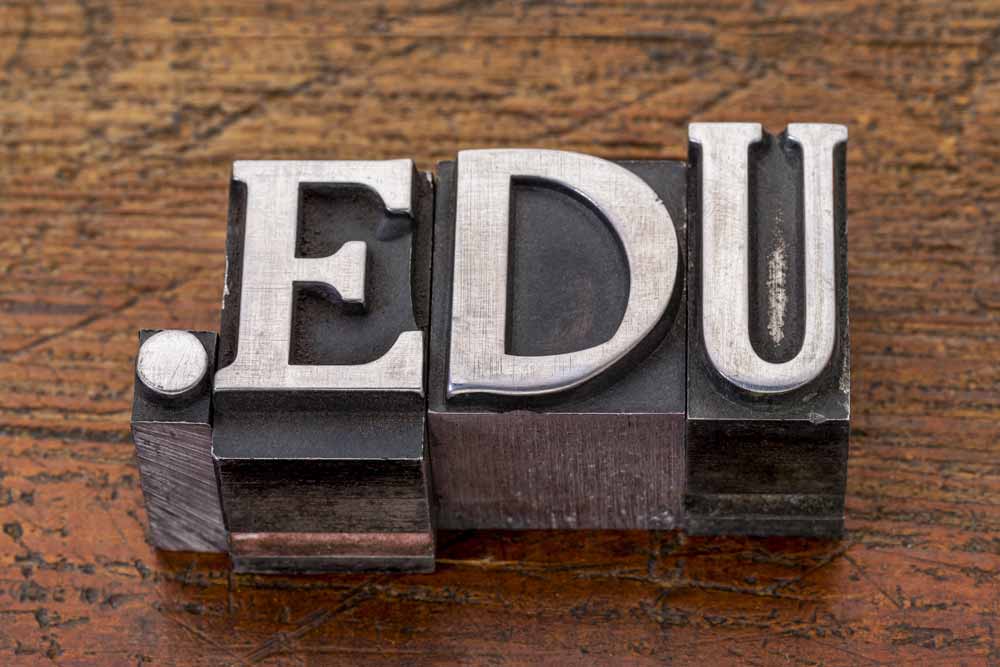 My Learning Springboard specializes in educational problem solving and caters to a wide range of students: the first grader with reading difficulties; the fourth grader struggling with mathematical concepts; the seventh grader challenged with organizational and study skills; the overwhelmed high school junior in need of a flexible academic coach; or the highly curious learner wanting to explore coding, creative writing, engineering, chemistry, personal finance, or art.
Under the leadership of Brad Hoffman and Faya Hoffman — Board Certified Educational Planners — My Learning Springboard offers a range of support to meet the needs of all learners from nursery through college and beyond, including students with learning challenges, emotional challenges, and special needs.
Because of the breadth of our faculty's collective experience, we're able to accommodate any type of learner from any type of environment: private, public, parochial, boarding or homeschooling. We grow with our students and families over time helping to navigate whichever path is needed, which may include specialized school planning or therapeutic school planning. Because siblings often have very different learning profiles and needs, we're often providing different supports for children within the same family, and these supports may well evolve over time.
We have successfully worked with students from all of the following schools as well as students in other parts of the United States and internationally.
1) New York City (preK-12) and Boarding Schools:
Mainstream, Specialized, and Therapeutic School Settings
2) Washington, DC Metropolitan Area Schools
Adas Israel's Gan HaYeled
Ashburton ES
Beauvoir
Bethesda ES
Bethesday-Chevy Chase HS
Bradley Hills ES
British International School of Washington
Bullis School
Burning Tree ES
Charles E. Smith Jewish Day School
Chevy Chase ES
Concord Hill School
Edmund Burke School
Fields Road ES
French International School (Lycee Rochambeau)
Georgetown Day School
Georgetown Preparatory School
Gonzaga College High School
Green Acres School
Holton-Arms School
Holy Trinity School
Landon School
Little Flower School
Lucy Barnsley ES
Maret School
North Chevy Chase ES
Norwood School
Oneness Family School
Potomac ES
Sheridan School
Sidwell Friends School
The Field School
The Harbor School
The Ivymount School
The Jewish Primary Day School
The Katherine Thomas School
The Lab School of Washington
The Woods Academy
Thomas S. Wootton HS
Thomas W. Pyle MS
Walt Whitman HS
Walter Johnson HS
Washington International School
Wayside ES
Westland MS
Winston Churchill HS
Wyngate ES
3) Boca Raton, Delray Beach, Palm Beach, and Miami Area Schools
American Heritage School
Boca Prep International School
Calusa Elementary School
Claremont Montessori School
Del Prado Elementary School
Donna Klein Jewish Academy
Grandview Preparatory School
Hillel Day School of Boca Raton
Miami Country Day School
North Broward Preparatory School
Palm Beach Day Academy
Pine Crest School at Boca Raton
Pope John Paul II High School
Ransom Everglades School
Saint Vincent Ferrer Catholic School
Sandpiper Shores Elementary School
Spanish River Christian School
Spanish River High School
St. Andrew's School
Suncoast Community High School
Trinity Lutheran Church and School
Torah Academy of Boca Raton
Water's Edge Elementary School
Weinbaum Yeshiva High School
West Boca High School
West Glades Montessori School
4) International Schools
ACI Istanbul
American School of London
American School of Dubai
American School of Paris
Anglo-American School of St. Petersburg
Chinese International School Hangzhou (Hong Kong)
Le Rosey – Switzerland
Mission Libanaise – Dakar
Western International School of Shanghai
Xiamen International School
5) College Acceptances
You can also explore our company and services in each of these languages:
| | | | |
| --- | --- | --- | --- |
| | | | |
| 普通話 | Français | עברית | Português |
| Mandarin | French | Hebrew | Portuguese |
| | | | |
| --- | --- | --- | --- |
| | | | |
| Pусский | Español | العربية | English |
| Russian | Spanish | Arabic | USA |