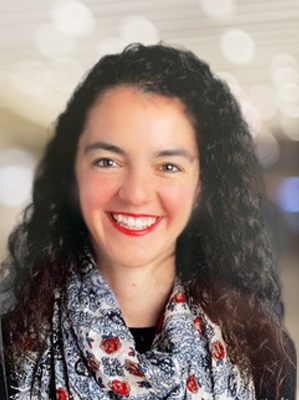 Jessica McLaren is passionate about advocating, educating, and helping individuals with learning disabilities and ADHD. Jessica has a Bachelor's in Psychology from Marist College and a Master's in Social Work from Columbia University in New York City. Jessica works one-on-one as a program aide with students with autism and other visible and invisible disabilities at a private school in Maryland. As a private tutor and executive function coach, Jessica helps students with organization, time management, introducing new study skills, and academic struggles.
Jessica McLaren is an active member in the disability community and a public speaker advocating and educating about learning disabilities and ADHD. She is on the board of the Learning Disabilities Association of Maryland in Montgomery County and a co-leader of an online support group for young adults with ADHD and learning disabilities. As a board member she assists and educates teachers, administrators, and parents about learning disabilities and the different services available. As a co-leader, Jessica supports and helps young adults with different challenges that are faced daily. This may include struggles in the work place, at home, with friends or family or just in general. Jessica has great desire to help others see their success and support them in anyway possible.
Jessica McLaren has presented about self-advocacy and learning disabilities to elementary aged children, college students, and organizations. Jessica spoke at the 2019 Learning Disabilities Association of America Annual Conference about the Impact educators and parents have on a successful transition for individuals with learning disabilities and ADHD.
In her spare time, Jessica enjoys watching sports, especially football and basketball, traveling, and spending time outside with family and friends. Her favorite football team is the Buffalo Bills and during football session she can be found watching the game! Most importantly Jessica likes to make people smile and believe in themselves. She always says "We can all achieve success! We define success, no one else does."