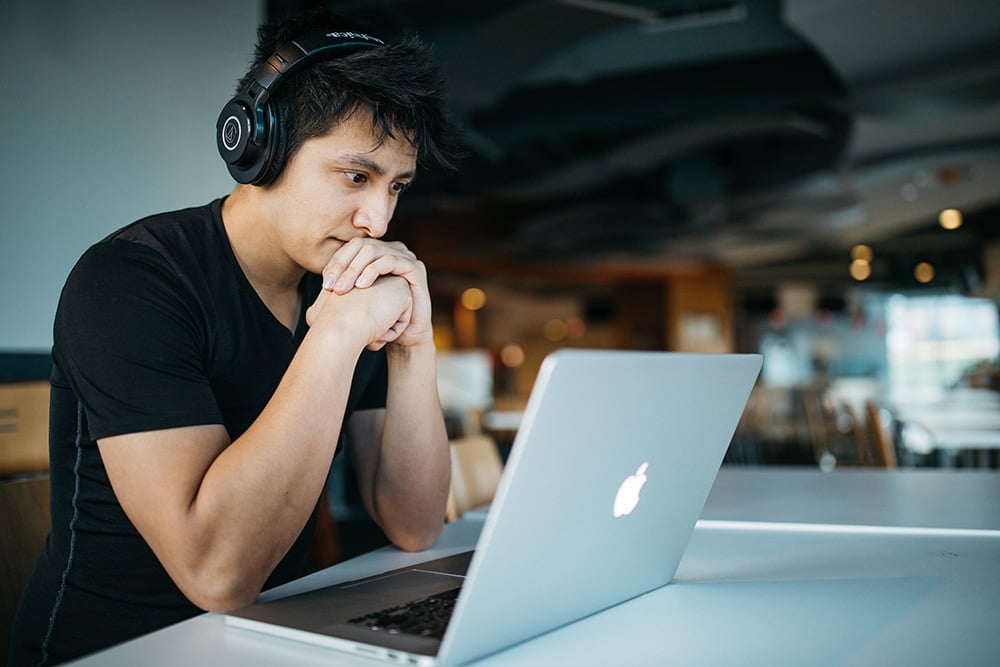 Specialized boarding schools offer students flexible, individual and small group instruction tailored to their unique learning needs. For students with ADHD, executive function issues, dyslexia, or other learning differences, a specialized boarding school not only offers students differentiated and targeted instruction as well as seamless access to accommodations, but acceptance into a community. With smaller faculty to student ratios and skillful instructors working collaboratively with learning specialists and related service professionals guided by evidence-based research, specialized boarding schools offer a comprehensive level of support that cannot be matched at other programs. But just like the students themselves, no two specialized boarding schools are exactly alike. In this blog post, we hear from the experts at four top programs in New England to learn how families can select the right school and make the most of the experience once a student gets there.
Individualized Learning
Specialized boarding schools occupy a unique niche in the independent school world, designed to help students who may have been struggling in more traditional academic settings or students needing continued support from a specialized middle school experience. Instead of pulling students out of class for special instruction and creating stigma around their differences, specialized boarding schools develop individualized learning plans in close consultation with students, parents, and faculty. These learning plans are implemented throughout the day by classroom teachers, residential faculty, and related service professionals.
"The very classes in which a student studies are often created collaboratively by students and teachers, and a student's individual goals and needs provide the direction," says Dana Harbert, Director of Admissions at Eagle Hill School in Massachusetts. "Our nine-term academic schedule provides nearly infinite possibilities for students to customize their educational experiences." Students are able to follow their passions, receive extra help in the areas they struggle with, and go at their own pace–with constant communication between faculty, parents, and advisors.
Libby Parker, Admissions Director at The Landmark School in Massachusetts points out that, "a child's learning style or difference continues beyond the school day. A specialized boarding school works on strategies and teaches skills on the playing field, in the dorm, in the art studio–all of the places our students frequent after school. They continue to learn skills that take them forward to success in college or the postgraduate world."
Reinforcement Outside the Classroom
Many students with learning differences struggle to manage their time and turn in assignments. The best specialized boarding schools understand that executive functions are essential for success in any academic environment and intentionally integrate this skillbuilding into students' daily routines. Students should expect to receive extra supervision outside the classroom in the form of study halls, resident dorm advising, and regular meetings with counselors who specialize in developing students' executive function skills.
David Hodgson, Director of Admissions at The Greenwood School in Vermont says that structure and accountability are the key to student success. "All our 9th and 10th grade students spend the majority of the year in a nightly hour-long structured study hall proctored by adults. This structure helps students get in the habit of dedicating time to their studies," he explains. However, Greenwood does not require 11th and 12th graders to attend study hall, "as we want them to be independent enough to find the time to complete assignments, but we do assign individual students to attend if they miss an assignment."
To this end, the Forman School in Connecticut focuses specifically on executive function coaching because according to Director of Admissions Jamie Feinman, this approach "provides non-judgmental structure and support as students gain a deeper understanding of themselves and develop personalized approaches." But this coaching doesn't end when the session is over–with students required to hold up their end of the bargain. "A critical component of coaching is accountability, used as a measuring tool for action and support as a student moves forward with a plan outside of the session."
Preparing for College
Most of our families hope to eventually send their children to college and may opt for a specialized boarding school that will allow their child to overcome academic difficulties. Because most universities are not as accommodating as specialized boarding schools, it is essential that students be able apply knowledge and skills they have learned in high school in a potentially more challenging environment. Beyond help with standardized test preparation and college essays, schools like The Landmark School work with juniors and seniors on "skills for success in college, such as getting to know their professors, going to office hours, managing time, and breaking up long-term assignments," says Admissions Director Libby Parker.
When it comes to applications, it's essential that students and schools work together on finding the right universities that will meet their students' needs and allow them to thrive as they enter adulthood. "We guide students to delineate their own personal set of criteria by taking into account each student's personal strengths, talents, and lifelong dreams," says Jamie Feinman of the Forman School. Such personalized advising requires collaboration and trust.
In order to prepare students for university life, it's also important that students reflect on their personal and academic journey before taking the next step. At the Greenwood School, students in the spring of their senior year present a self-curated collection of their academic and personal work with accompanying reflections to a panel of faculty, a peer, administrators, and a community member, says David Hodgson. "We believe that by reflecting on their work, students learn more deeply and are more likely to apply their skills as they move beyond Greenwood."
Finding the Right Fit
When faced with so many choices, it can be difficult for families to determine which specialized boarding school is best for their child. There's no single criterion, but according to the experts we spoke with, families should consider how schools integrate learning strategies, assistive technology and teacher support into your child's program. Take a look at the student-to-faculty ratio as well as the way the school helps students internalize study skills and ultimately manage themselves. Make sure to experience the school firsthand by scheduling an in-person tour to see how the reality lines up with the admissions website.
Finally, though specialized boarding schools are designed to accommodate students with learning differences, they also seek to appropriately challenge each student. "Those who think specialized boarding schools don't offer the same level of education or academic challenge as a mainstream school are mistaken," says Dana Harbert of the Eagle Hill School. "Specialized boarding schools prepare students for college and for life as much if not more than mainstream schools."
If you're interested in learning more about specialized boarding schools for your student, please contact our office for assistance.
By Brad Hoffman, Board Certified Educational Planner, Faya Hoffman, Board Certified Educational Planner, and Laurie Gross, Reading Specialist and Special Educator.