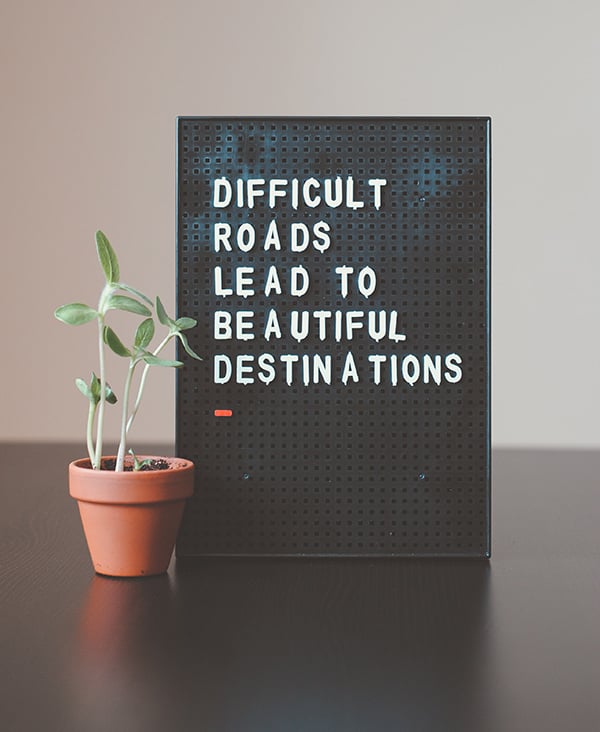 For students who are experiencing mental health challenges that require specialized care in a residential school environment, therapeutic boarding schools can provide the more intensive and integrated support that they need. At therapeutic boarding schools, students are provided with tools to help them navigate difficult emotional experiences, build resilience, work with their families, and prepare for the next steps in their lives. These schools offer individualized programming and clinically-based treatment options to meet students' needs in a holistic manner. For students who experience clinically significant anxiety, depression, PTSD, attachment disorder, and other mental health challenges where treatment from home with local providers has not been enough, therapeutic boarding schools can be a critical stepping stone on the path to recovery where educators, residential faculty, and clinicians – including psychologists, social workers, and psychiatrists – work collaboratively as a multidisciplinary team in partnership with families. In this blog post, we talk to several administrators from therapeutic boarding schools across the United States to hear more about the specialized support these schools offer to students and their families.
Immersive Mental Healthcare
Therapeutic boarding schools allow for students to enter a rarified space that centers their healing. "Unlike traditional outpatient, a therapeutic boarding school or residential treatment center enables a young person to completely change their environment," Tony Mosier, COO and Co-Founder of Telos Academy in Utah, explains, "For some, getting distance from toxic friends, strained family systems, and access to substances is key to healing. Families should consider a therapeutic program when outpatient efforts haven't been enough, or when their child's behavior has become too dangerous to risk continued treatment efforts in an unstructured setting." In addition, therapeutic boarding schools can also be "stepping stones" for students who are finishing up a wilderness program or residential treatment program, advises Lisa Kimball, Admissions Director of The Grove School in Connecticut. "Therapeutic boarding schools create safe, intentional settings for students to receive a high level of support while also maintaining important aspects of their independence."
Student Profiles
Therapeutic boarding schools generally specialize in certain areas of student need. Many schools work with students who experience anxiety, depression, ADHD, learning challenges, and issues with confidence. Schools may provide specialized support for students with high-functioning autism and substance issues. At Telos Academy, students who are most successful are generally those who are academically inclined but struggle in more traditional school settings. Mr. Mosier notes that students who are actively addicted to substances and working with aggression do not fit their profile. For students to succeed in the therapeutic boarding school setting, they need to invest in their own growth. As Ms. Kimball states, "Students need to come to Grove willingly with some level of investment in their continued work."
Parental Involvement
While students live for most of the year at a therapeutic boarding school, parental involvement is key to their healing process. Therapeutic boarding schools require parents or caregivers to attend family therapy and trainings, and to be open to their own growth process. Both students and parents need to be engaged in the healing process while students are at therapeutic boarding schools and once they return. Jill McIntyre of Alpine Academy in Utah says, "Research shows that the key predictor of success for a student after leaving Alpine Academy is their parents' willingness and ability to make personal, parenting, and family system changes." Due to the relational nature of the therapeutic process, family dynamics and commitment have a tremendous impact on students in recovery. As Ms. Kimball explains, "We make it clear at the onset that the whole family is in treatment during their time at Grove."
Therapeutic boarding schools design and implement specific, research-based practices to address students' challenges. Their therapeutic modalities are employed in order to help students become more confident, self-regulated, and resilient. Mr. Mosier describes how, "Telos Academy has a deeply relational approach. Using an attachment-based model, we believe treating students with dignity and respect is fundamental to creating an environment safe enough to explore personal change." Alpine Academy's approach is based on individually applying the Teaching-Family Model alongside clinical work to help students work on their emotional and cognitive processes. Families can expect their students to engage in various therapies that are designed for their growth and wellbeing. Notably, therapeutic boarding schools will often make use of DBT strategies, but all of the excellent programs employ clinicians who are cross-trained in a variety of treatments, and they intentionally make use of more than one treatment approach.
Executive Functioning Skills
Many therapeutic boarding school students struggle with executive functioning, or mastering the skills necessary to plan and follow-through with their goals, tasks, and responsibilities. For this reason, therapeutic boarding schools offer extensive support and accountability with executive function skill building. Many therapeutic boarding schools offer 1:1 coaching with expert learning specialists or clinicians. At Telos Academy, students also learn executive functioning skills in "an adventure-based space simulator where they work as teams to solve problems as the "crew" of a spaceship," says Mr. Mosier. This experience provides a vehicle for skill building that becomes generalized in other situations. As students build their executive functioning skills, they increase their metacognition, or, understanding of their own thought processes. With these tools and awareness, they are increasingly able to take responsibility for their daily tasks and to achieve their long-term goals.
College Readiness
Therapeutic boarding schools ensure that students are ready to both apply to and succeed in higher education, if that is their aim. Programs are designed to help students prepare for college both academically and emotionally, and some schools even offer high school students the chance to receive college credit at local universities. Therapeutic boarding schools offer structured support to help students achieve their educational goals. Ms. Rainer of Shortridge Academy in New Hampshire says that, "The students who fit our cognitive profile have typically been tracked as students who are headed for college, and our teachers have that in mind as they seek to build academic skills. The goal for all students academically is effective self-advocacy and cognitive proficiency in developing strong independent learning skills." In effect, therapeutic boarding schools ready their students for the academic, emotional, and social elements of the college experience.
Life after Therapeutic Boarding Schools
Therapeutic boarding schools offer support so that students can generally resume their studies in more traditional learning spaces. These schools position themselves as transitional spaces for students to hone and develop important social, emotional, and academic skills before moving on to the next stage of their lives. Students will leave a therapeutic boarding school and move on to a traditional private or public school, boarding school, or higher education institution. Ms. Rainier of Shortridge Academy explains, "Our mission is to prepare students to return to traditional school environments, and academically we do that by building on strengths, and developing strong executive functioning and self-advocacy skills."
Parental Concerns
Given their children's emotional distress, parents may be hesitant to send their child away from home to a therapeutic boarding school. However, therapeutic boarding schools can be a necessary intervention. Mr. Mosier of Telos Academy states that, "Sometimes, paradoxically, true closeness can only come through a period of separation in which family members can discover who they are and what they value. Out-of-home placement is an extreme step, but it is well worth it if a child's struggles are so acute their life is in danger." The removal of students from their habitual lives can help facilitate their recovery. Furthermore, parents and students alike often come to a conclusion that additional support is necessary. Ms. Kimball of the Grove School reflects that, "Parents and students often say that while there may be fear, reluctance and sadness around this transition, there is also a shared sense of relief. Our students are looking to get back on their path and have goals that they want to work towards." Though the transition may take work on the part of parents and their children, attending a therapeutic boarding school allows students to get the level of support that they need, so that they can continue on in their lives in a safe, connected, and healthy way.
If you're interested in learning more about therapeutic boarding schools for your student, please contact our office for assistance.
By Brad Hoffman, Board Certified Educational Planner, Faya Hoffman, Board Certified Educational Planner, and Laurie Gross, Special Educator and Family Advocate.
Summary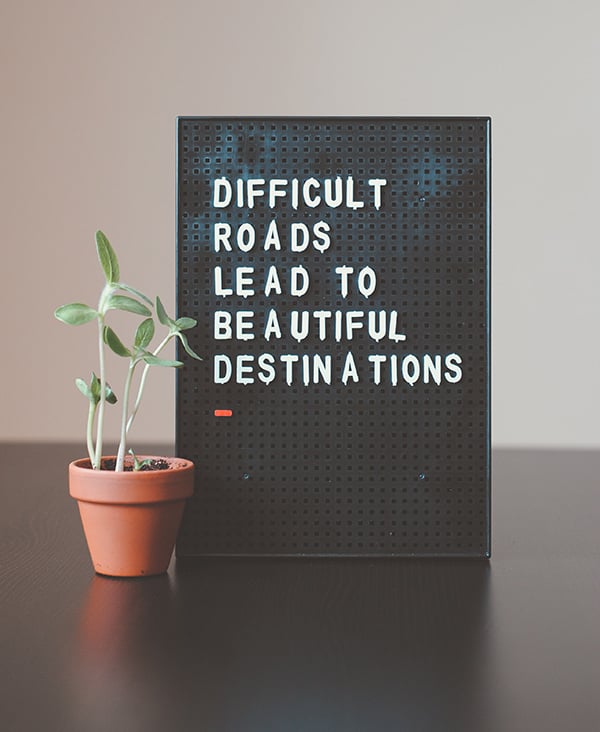 Article Name
Therapeutic Boarding Schools
Description
For students who are experiencing mental health challenges that require specialized care in a residential school environment, therapeutic boarding schools can provide the more intensive and integrated support that they need.
Author
By Brad Hoffman, Board Certified Educational Planner, Faya Hoffman, Board Certified Educational Planner, and Laurie Gross, Special Educator and Family Advocate.
Publisher Name
Publisher Logo