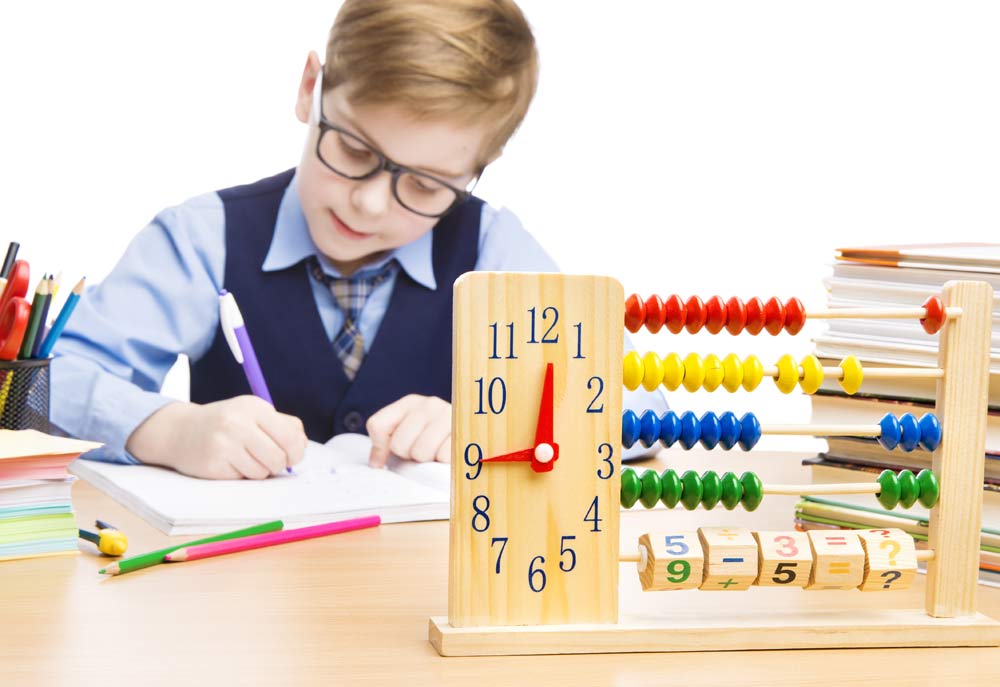 A significant portion of the 2nd, 3rd, 4th, and 5th grade Common Core Standards Math are based on fluency with multiplication facts. Smaller numbers are introduced in second grade while all the basic facts are reinforced in 3rd. Once your child reaches 4th and 5th grade it is expected that they have the multiplication facts 0-12 memorized in order to move on to much larger numbers. Besides knowing this fluency, students must understand when to use these strategies as well as explain how they arrived at their answer.
In my years of teaching experience, multiplication facts are my absolute favorite thing to teach. Multiplication facts are great to teach because they have multiple entry points depending on the students prior knowledge, learning style, and grade level. I use the entry points of skip counting and building arrays in order to make the academic content accessible to all of my students.
Skip counting
Your young learner will benefit most from multiplication practice if they are able to skip count. This is best done by practicing the easy multiples first, of 1, 2, 5, and 10. Once those basic skip counting strategies are mastered up to 100, it is important to then begin skip counting by more challenging numbers such as 4, 6, 7, 8, and 9. Fluency in this basic skip counting will allow for automaticity and fluency with multiplication problems between 0-10 which are the basic building blocks of higher multiplication problems. This can be practiced around the house when counting, why not skip count instead of simply counting?
Arrays
If a student is lacking background knowledge in skip counting, a great entry point for multiplication is making arrays. This allows for all students, regardless of prior knowledge and ability access to multiplication tables. In my classroom it has made my students feel successful year after year. You simply show the young learner how to draw one. Let's say, for example, the student must find out what 3 x 6 is. Show the student how to draw the number three six times, in six rows:
Then, we count all of the marks to find the answer. This also provides entry to the Commutative Property of Multiplication. From here, you can show the student how the array of 3 x 6 and 6 x 3 will always give you the same answer. Students will gain a deeper knowledge of how multiplication works and how to solve any problem they are confronted with. Also, introduction to the names of the mathematical properties are vital for success in standardized testing.
Reinforcement with games and "multiplication master" challenge
Once multiplication has been taught through the 0-12 times tables, it is vital that you continue reinforcing with your child. This reinforcement is crucial to automaticity with multiplication in the higher grades. Combined with plenty of positive reinforcement, I love to challenge my students to become "Multiplication Masters." Students become multiplication masters by using skip counting to write out all of the multiplication facts between 0-12 and passing an oral quiz on the facts they just wrote down. This way, students are not only reinforcing multiplication, but also how to write equations and skip counting. Once my students pass all the way up to 12, I reward them as I see fit and also encourage them to help other students practice.
This is something that can be done anywhere. Anywhere with your child you can practice the facts and high-five them for correct answers. Oral word problems that include multiplication such as, "If there are 3 girls and each one has 5 apples, how many apples are in all?" are a great way to keep the multiplication fresh.
Besides practicing the facts, you can play multiplication "Top-it." This is a very simple game used with only number cards, where each player must lay down two cards. Each player multiplies the two numbers they have laid down, states the answer, and whoever has the higher number gets the cards. After finishing the deck, the player with more cards wins.
It is important to not underestimate the importance of automaticity with basic multiplication facts. And, fortunately, it is something that is extremely rewarding to teach with multiple entry points for diverse learners.
Written by: Editorial Team,
My Learning Springboard, Inc.