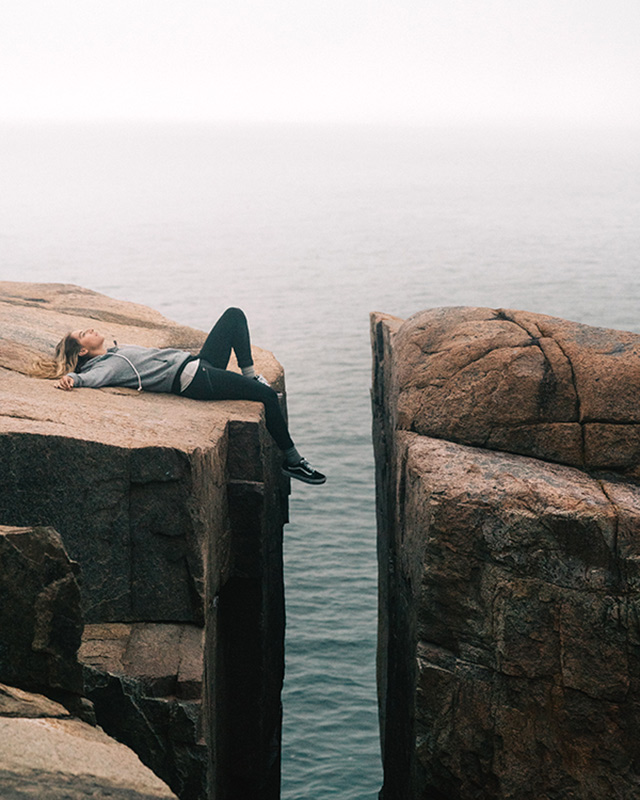 As universities around the country mail out their final round of admission decisions, many students and families may be feeling a mixture of excitement, dread, and burnout. The college application process is a grueling one, and senior year during these uncertain times can be particularly taxing. Even students who are receiving offers to their dream schools are deciding to take a gap year rather than start in the fall.
Why Take a Gap Year?
Given the stress adults have been under during the pandemic and the changes many are opting to make in their personal and professional lives, it's no surprise that more students are rethinking their academic trajectories. For some, a year away from the classroom (or their desks at home) presents the opportunity to reassess, reflect, and learn experientially through work and internships, travel, or service. When they begin university the following fall, gap year students report being more focused, sure of themselves, and able to more easily handle the demands of college life. For parents, the idea of not attending university in the fall, after all of the effort put into getting accepted, may be difficult to comprehend. However, there can be real benefits to gap years, and with the right plan, your student may enter college with a fresh perspective, new skills, and a greater sense of what exactly they want to do at university–and beyond.
What Kinds of Students Do Gap Years?
From Malia Obama taking a year before Harvard to work in the film industry to Kate Middleton spending a year volunteering in Chile and crewing a boat in the Round the World Challenge before starting at St. Andrews–taking a gap year does not make your child an underachiever. In fact, the number of gap year students is growing exponentially. In a recent survey, research firm Foundry10 found that 16 percent of students took a gap year for 2020–21, up from just 3 percent in 2018. According to Nina Hoe Gallagher, director of research and evaluation of ImpactED at the University of Pennsylvania, there has been a 300 percent increase in incoming freshman electing to take gap years at UPenn. "These are all preprofessional, Ivy League kids," she told Town and Country. "But with the pandemic there's this big increase. It's becoming more acceptable, even in more rigorous academic environments."
First, Talk to Your College
The first step to taking a gap year is to make sure that your college allows deferred admission. Students who take gap years report getting more out of the experience when they have already been admitted to a university rather than waiting to apply once they've graduated high school. And while many universities are open to the idea of students taking a year off before their freshman year, some have strict policies around gap years and only permit them for extenuating circumstances. Before you begin planning a polar expedition or building a canoe in your garage, make sure your admissions office is aware of and supports your decision.
What Do You Want to Get Out of the Experience?
Gap year students should think of their time away from school as not just a break from the academic slog, but a chance to undertake a project or embark on a new adventure. According to a 2015 survey conducted by the American Gap Association in conjunction with Temple University, the two of the most common reasons for students to take a gap year were personal growth and experiencing new cultures. After completing their gap years, 98% of student respondents said their year fostered personal growth, 96% found it boosted their self-confidence, and 93% agreed that it had improved their communications skills. The vast majority also said their gap year helped them learn new skills relevant to their intended careers, develop cultural literacy, and helped them see themselves as global citizens.
Make a Plan (And Have a Backup)
Once you've figured out why you want to take a gap year, make a plan with your family and structure your time around that goal. For example, a student who has been studying Spanish for seven years may want to achieve fluency; a gap year in a Spanish-speaking country, or working with a Spanish speaking community in the US, may be the right fit. If you're unsure about organizing a trip or volunteer experience yourself, there are dozens of reputable services who specialize in creating experiential learning trips for gap year students, including Outward Bound, The Year Out Group and J2Guides.
Volunteer options include City Year and the Student Conservation Corps, which offer gap year students opportunities to serve communities in their local community or around the country in a variety of fields and locations. Team-based or individual internships, urban or rural, students learn by doing and by giving back–working on projects related to climate change, food insecurity, habitat restoration, and education.
Some students do a combination of all these things: taking pre-college classes, traveling, and volunteering at different times over a 12-month period. There's no one-size fits all, and by its nature, your gap year should be tailored to your goals. And given the uncertainty of a post-Covid world, it's important that students not be solely focused on international travel. Make a list of possible activities and projects, and stay flexible if things have to change.
Enjoy It
The beauty of a gap year is that for many students, it is the first time they will be learning without the rules of the classroom or the pressure of grades. Remember that this is an opportunity to explore interests that may have been left by the wayside in pursuit of a top GPA and to rekindle intellectual and creative passions.
If you think a gap year may be right for you, contact Brad Hoffman and Faya Hoffman – Board Certified Educational Planners and College Counselors – at My Learning Springboard to further discuss this planning.
Written by Daniel Penny, an educator and writer with an MFA in creative nonfiction from Columbia University, a BA in English from Grinnell College, and an AA in liberal arts from Bard High School Early College.
Summary
Article Name
Description
There can be real benefits to taking a gap year, and with the right plan, your student may enter college with a fresh perspective, new skills, and a greater sense of what exactly they want to do at university–and beyond.
Author
Publisher Name
Publisher Logo