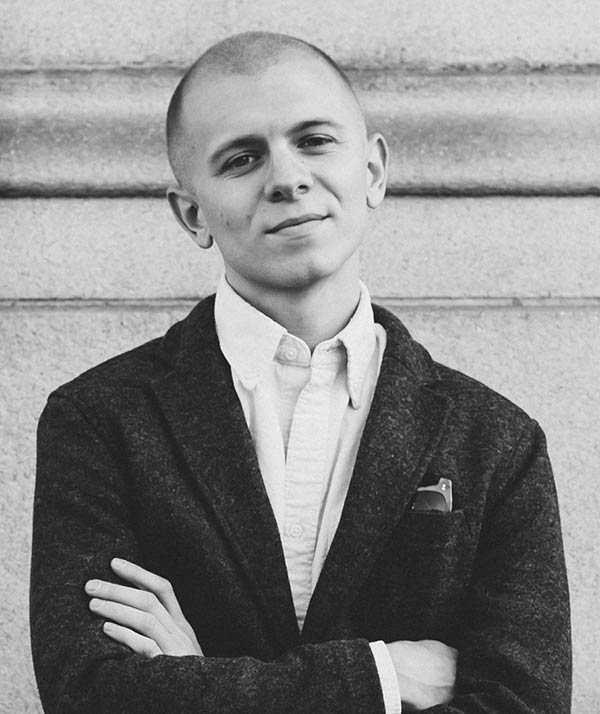 Daniel Penny is an educator and writer with an MFA in creative nonfiction from Columbia University, a BA in English from Grinnell College, and an AA in liberal arts from Bard High School Early College. A Brooklyn native, he lives in Cambridge, UK and teaches creative nonfiction at the University of Cambridge Centre for Creative Writing. When he's not teaching, he writes about art, design, and culture for The New York Times, The New Yorker, The Wall Street Journal, The Financial Times, and elsewhere. He is also a former editorial staff-member at The New Yorker.
Since 2013, Daniel Penny has been a private tutor, writing coach, and editor, and has worked with clients at every stage of the writing process, from the blank page to the final draft. Some of these projects include: college and graduate school admissions materials, academic papers, reading responses, creative writing manuscripts, presentations, and artist statements. Daniel is also adept at helping clients improve their reading and writing standardized test scores, having achieved a perfect score himself in the reading section of the SAT.
As a professor in the first year writing program at Parsons School of Design and a former instructor at Columbia University's Writing Center, Daniel subscribes to a writing pedagogy of agency, meaning that the student leads the session, and through targeted, yet open-ended questions from the tutor, their writing develops. To write well, Daniel believes that students must be able to read critically, and for this reason, he strongly emphasizes the techniques of close analysis, annotation, and reflection. When possible, he also encourages students to find ways to write about what they are passionate about so that students begin to see their research as an extension of their interests rather than the mere fulfillment of an assignment. His clients have included many differently abled students and students for whom English is a second language. Daniel is a committed, knowledgeable educator whose passion is to help students learn to write cogently and persuasively.