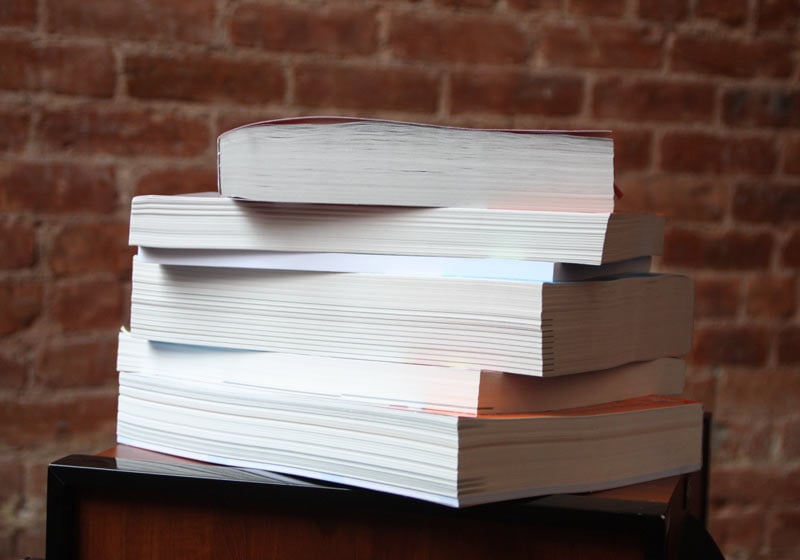 When fall rolls around, I always feel like I should be working on applications for college, whether I am actually going to be applying or not.  In the past nine years, I have gone through the application process three times.  This year, as a Ph.D. student, I realize that I am done with applications (at least for awhile).  I cannot help but feel empathy, however, for high school and college students around the nation getting ready for the application process, as well as the expensive and challenging standardized tests that come with them.
I have a love-hate relationship with standardized tests.  Since my junior year of high school, I have taken a slew of standardized tests.  For entry as an undergraduate, I took the SAT twice.  To prepare for my masters applications, I took the GRE (Graduate Record Examination—a more challenging version of the SAT for those looking for admittance into graduate schools) twice.  To prepare for my doctoral applications, I took the GRE, again, as well as the GRE subject test in Literature.  At this stage in my academic career, I hope to be finished with standardized tests.  As a tutor for high school students, I want to share my experiences so that those who are just beginning their relationship with the ETS (Educational Testing Services—the company behind all of these tests) can learn from my successes and my failures.  Below is my advice for students facing these exams.
Read:  The more you read, the better your vocabulary and writing skills will be.  If you have young children, encourage them to read.  If you are a high school student, start getting in the habit of reading books, newspapers, magazines, cereal boxes (read everything you can!) beyond your classroom assignments.  Building a strong foundation of reading skills is priceless.
Write:  The more you write, the better you will become as a writer.  You will also become a better reader (bringing me back to point #1).  The more you write, the less anxious you will feel about writing, which will also pay off on test day.
Practice, Practice, Practice: The first time I took the SATs, I memorized around 500 vocabulary words.  Although this hard work may have helped me, I do remember seeing only about ten of those words appear on my test.  Although I received a slightly-above-average score, I decided to retake the test to see if I could raise my score.  Deciding to forgo the memorization, I spent the time between my tests completing practice problems and tests.  My score increased about 250 points (this was 'back in the day' before the addition of the writing section).  I had a very competitive score then, which helped me attain scholarships.  Not only were practice problems less work than memorizing vocabulary, but I got much more reward for less preparation time.  (I tried this same strategy for my third go at the GRE, and I moved from the 68th to the 95th vocabulary percentile.)
Stay Calm:  Students have varying levels of test anxiety, and I know that for some, this advice may be easier said than done.  If you follow my first three points, you will feel much more comfortable using the skills involved in taking these exams, so for low to moderate anxiety, preparation and practice should help.  If you have high text anxiety, do not write it off as hopeless.  Talk to a teacher, tutor, or your school guidance counselor for tips and exercises to help manage anxiety.  Establish a test-day routine and practice it.  Do whatever you have to do to keep anxiety as low as possible.  And finally, remember that this test will not make or break your future.  You will not end up unemployed forever because of your SAT scores.  Take a deep breath, and keep in mind that it will all work out.
I realize that you have heard some of this advice again and again, but there is a reason for it.  As someone who has become quite skilled in taking standardized tests, I can attest to the success of these methods.  I do realize, however, that all students learn and test differently.  This is another reason why practice is so important.  The more you practice, the more you realize what works for you and what does not.  Maybe none of my advice will work for you, but without practice, you will find out all too late.
By Elise Auvil, Private Tutor