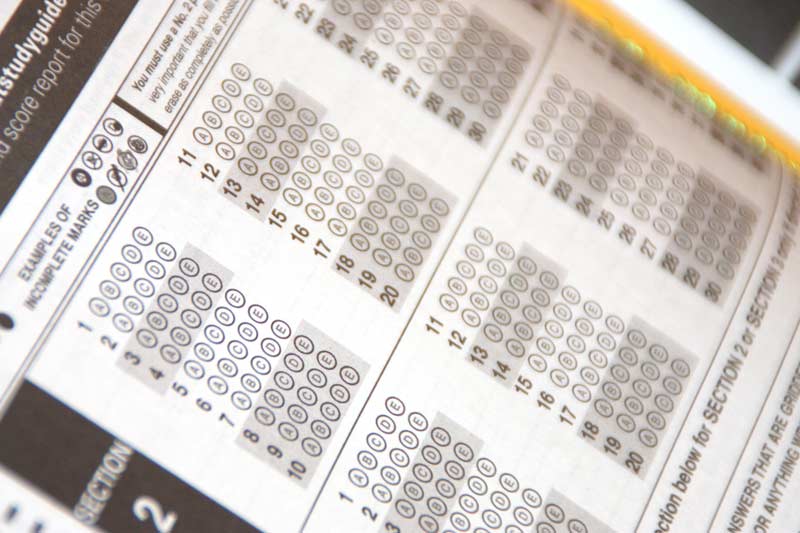 From the Regents all the way to passing the Bar Exam to practice Law, tests are part of a student's life at all ages. The best way to prepare for any test is to use practice exams to re-create, or put more cleverly, Pre-Create the experience you will have on test day.  Here are a few essential tips on how students of all ages can get the most out of their practice exams.
1.    Take your practice test on the same day of the week and time of day that the actual test will be administered.
If the test is going to start at 10:00 am, practice taking it at 10:00 am. If the test is on a Saturday morning, take your practice tests on Saturday morning. Studies have shown that our ability to focus often corresponds to specific times of the day, leading some people to prefer studying at night, while others feel most capable in the mornings.  Whatever time is ideal for you or your child, it's preferable to schedule tests during those times as well. However, there isn't always flexibility when it comes to administration times (especially with standardized tests); so, earning the best score requires peak performance regardless of the time of day the test is taken. The best way to get peak performance is to re-make and practice test day at least a few times so you or your child is comfortable with, and used to working at that time of the day. Also, if possible, try to Pre-Create a practice test on the same day of the week to make your test experience the most similar to the one approaching.
2.    Time your test the same way it will be timed on test day.
Pre-Create the sequence of tests and breaks between tests as they will be administered on test day. You don't necessarily need a stopwatch, but it will be helpful for you or your child to get used to taking breaks after completing the same number of sections of the test that will be required on test day. I've had students that have "Powered Through" five sections of a test without taking any breaks and others that have taken half of a test in the morning and the other half in the afternoon. The problem with these approaches is that practice tests without proper pacing don't prepare students for what their test day will eventually be like. Fatigue can set in between test sections that a student won't be prepared for because they were used to spreading their exam out over an entire day instead of three hours. For the "Powering Through" student, breaks can feel interruptive, breaking their stride, putting them off balance. Whatever timing you or your child prefer in taking a practice test, the administration of the actual test is often very rigid in its scheme of breaks and test section combinations. Be ready for the peaks and valleys of test day by having your timing and pacing practice be as similar to actual test day as possible.
3.    Eat the same meals, have the same snacks.
Countless nutritionists (and many posts on this blog) point to the connection between performance in the classroom and the diets consumed by students. When it comes to test taking, especially important tests, test day often feels "special" to a test taker, and they might eat a different breakfast or lunch that day, or skip eating altogether. Remember, the brain is powered by food, and one's ability to think depends on you or your child getting the nutrients they need. On the day of the test, it's really helpful to eat the same foods you ate when you practiced, in the same amounts. Another thing that happens on test day is that I've seen many students eat sugary snacks they never ate during their practice tests, or drinking coffee or energy drinks, only to find themselves crashing halfway through, or worse, attacking the test too quickly. It's often useful to have a snack or some water between tests, but "Testing" these snacks out during practice tests will teach you or your child what combinations of food and drink create the most confidence and the right amount and kind of energy for test taking.
These are three, of what I think are the most important ways to use practice tests to get the most out of test days. Bloggers, do you have any other tips for peak performance?
By Grant Bergland, Private Tutor