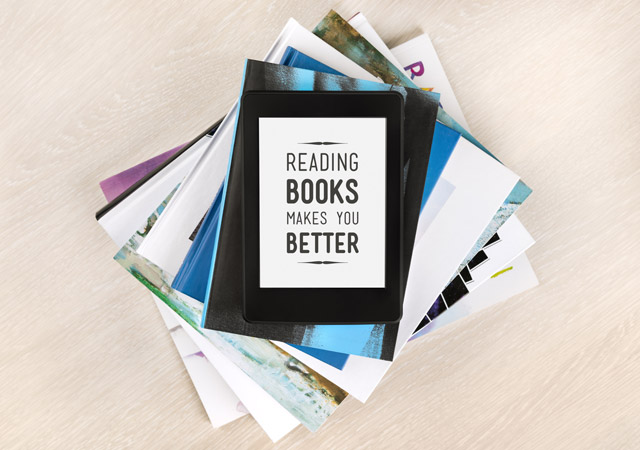 We've had terrific success motivating our students to read with e-readers, including Kindle devices and iPads. Some of the features that our students love most are:
Increasing the font size – many elementary and middle school readers abandon certain books because the font is too small and, therefore, judged to be too difficult. E-readers mitigate this issue by letting a student adjust the font size.
Choices on the go – our students enjoy having their digital library easily accessible and often have more than one book in process at a time.
Vocabulary functionality – students love being able to get the definition to an unfamiliar word immediately. We've found that most students won't actually reference a dictionary while reading unless required by a teacher, but e-readers make this a seamless effort and a more voluntary one.
Text-to-speech functionality – many students take advantage of text-to-speech functionality if they don't know how to pronounce an unfamiliar word, or if they need auditory support to bolster their comprehension. This feature makes more difficult texts accessible to students.
Touch highlighting – once students learn how to navigate the Kindle site, for example, to access their notes, highlights and bookmarks, they report that it significantly eases essay writing and research. Students no longer have to flip through a text searching for yellow highlighted sections, post-it notes, or dog-eared pages. Instead, their notes and highlights are easily managed through this digital platform and forever archived.
 "What I love the most about reading is that it helps you think for yourself and create characters and places and ideas for yourself."
Click to learn more about our digital mentors and reading teachers.
By 
Brad Hoffman
, M.S.Ed.
Board Certified Educational Planner and Learning Specialist
My Learning Springboard, Inc.