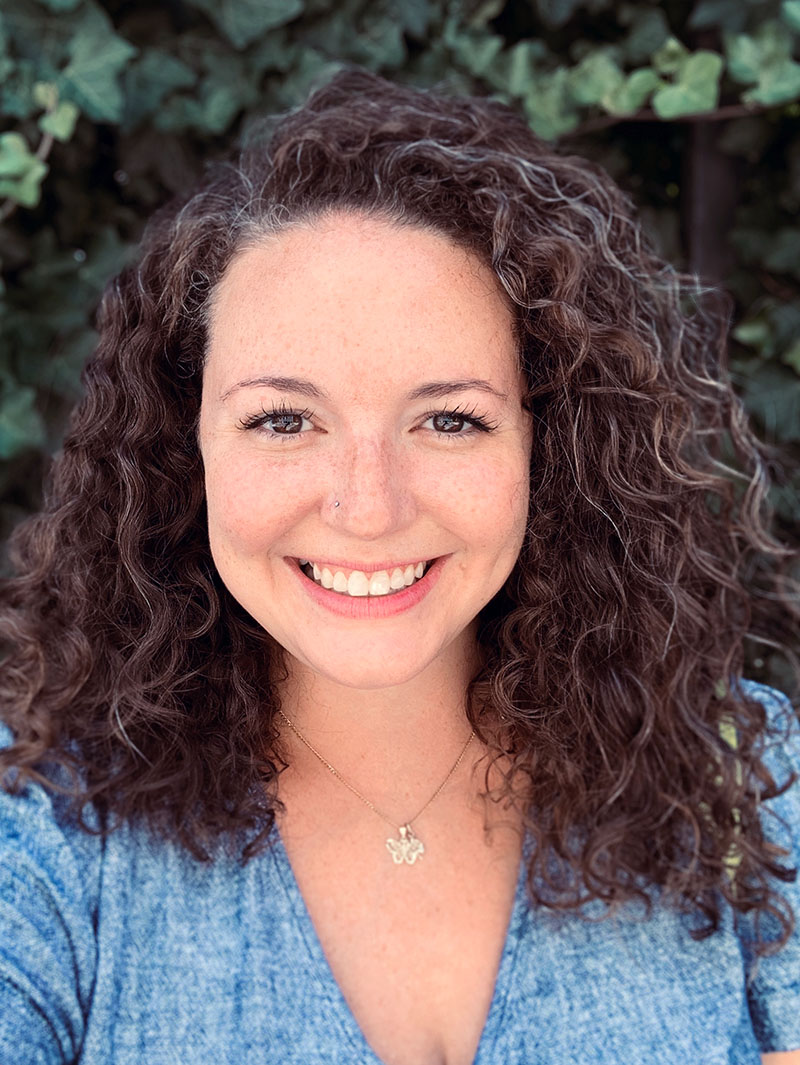 Emma Kash always dreamed of having her own classroom as a child and looked up to her elementary school teachers. She made those dreams come true after graduating in 2014 from Keene State College, in Keene, NH, with Bachelor of Science degrees in elementary and special education, and a third major in English. She received her NCATE accredited certification from the state of New Hampshire in elementary education for grades K-6 and special education for grades K-12.
After graduation, Emma moved back to her hometown near Albany, New York, and received her NYS certification in childhood education for grades 1-6 as well as teaching students with disabilities for grades 1-6. Shortly after, she began long-term substituting as a special educator in the Albany area. By 2015, Emma decided to fulfill another dream of hers and move to NYC, where she joined the Department of Education and has worked as a special educator in grades K-5 for the last 7 years. During the first year, Emma worked in Mill Basin, Brooklyn as a kindergarten teacher and Special Education Teacher Support Services provider for kindergarten and 1st grade students. From there, she moved to teach in Harlem at P.S. 123, Mahalia Jackson School, as a 2nd grade special education teacher in an inclusion classroom (ICT). In 2017, she moved to P.S. 124, Yung Wing Elementary, in Chinatown. At P.S. 124, she has taught grades 3-5 as a special educator in the inclusion classrooms (ICT). Emma has many years of experience working with students with ADHD, students with Autism Spectrum Disorder (ASD), students with speech and language-based learning disabilities, and students with a variety of other learning challenges. Through her work as a special educator and learning specialist, she has taught lessons and skill building focused on developing executive functions, along with modifying the academic curriculum to fit the needs of her students.
Emma Kash regularly engages in professional development. In 2022, Emma was trained in grading the NYS ELA test and has since graded 3rd through 5th grade assessments. This experience was especially useful in her classroom as well as her private tutoring in order to incorporate test preparation into her teaching. Emma is also trained in the Wilson Intervention Program, which included the Fundations and Just Words programs. These Orton-Gillingham based programs help students with phonics and word work, including a variety of multisensory decoding strategies. Emma also attended Social Emotional Learning (SEL) professional development and has joined her school RULER team, which promotes incorporating social-emotional learning and strategies into schools and communities. Though Emma specializes in literacy and word work, she has successfully implemented NYC math curricula while teaching in the elementary school setting. For several years, Emma has been using the SAVVAS Realize Investigations Math curriculum, aligned with Common Core Standards. In the past, she used Go Math and prior to that has used Engage NY Math, Eureka Math, and IXL Learning.
Recently, Emma has been attending SUNY Oneonta through a remote Master of Education program in literacy education. By the Spring of 2023, Emma will graduate with a Master of Education degree in literacy education and will apply for certification in literacy. Another goal for Emma is to one day help other educators best improve their literacy teaching strategies and support students with literacy needs.
When Emma is not teaching, she is enjoying cooking at home in Astoria, Queens with friends and traveling the world. Emma seeks to inspire her students to follow their hopes and dreams by expanding on her own.