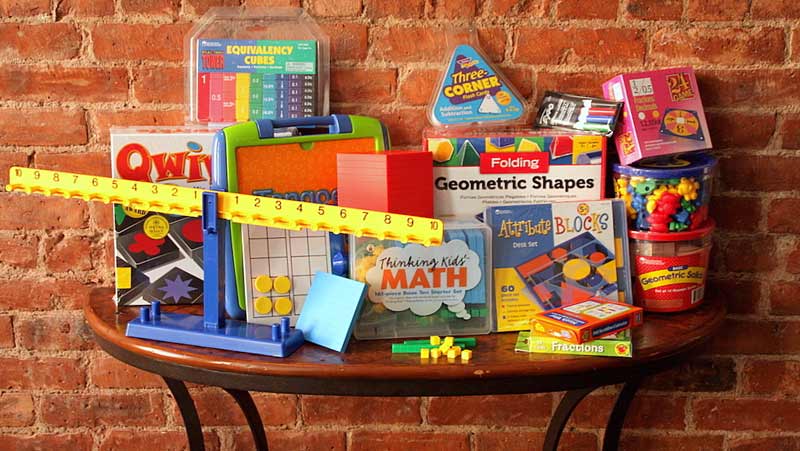 I LOVE using Hands-On Equations with my students ranging from grades 3 through high school. These are fantastic materials, and now an app is available on the iPad.
Here is a description of the app from the Hands-On Equation website:
This app makes learning algebra fun and easy for children as young as age 8. Equations such as 4x+3=3x+9 become child's play!
In Lesson 1, the student mentally tries to figure out the value of the pawn that makes both sides balance. The game pieces are not intended to be moved in this lesson.
In Lesson 2, the student uses the game pieces to represent the abstract linear equation. After that, the challenge is to mentally find the value of the pawn that makes both sides balance.
In Lesson 3, after setting up the equation using the game pieces, the student employs "legal moves" to simplify the equation and solve for x. The student resets the equation in order to conduct the check.
A video introduction such as that shown above is provided for each lesson. The video is followed by two examples and ten exercises.
This app is limited to Level I of Hands-On Equations, consisting of six lessons and one review lesson. The student learns to solve equations such as 8+2x+3-x=2x+1 and 2(2x+1)=3x+8.
Like the physical Hands-On Equations program the linear equations presented involve whole number coefficients and whole number answers only.
In a review of the app, Michael Vallez or CrazyMikesapps, wrote, "Everything about this application is great and is presented in a very simple, straightforward and helpful way, from the easy navigation, videos, lessons (practice, exercises, review) and help features. Not only is Hands-On Equations engaging, but it's a fun way to learn a very intimidating subject." The full review may be found here.
By Brad Hoffman, M.S.Ed.
Board Certified Educational Planner and Learning Specialist
My Learning Springboard, Inc.