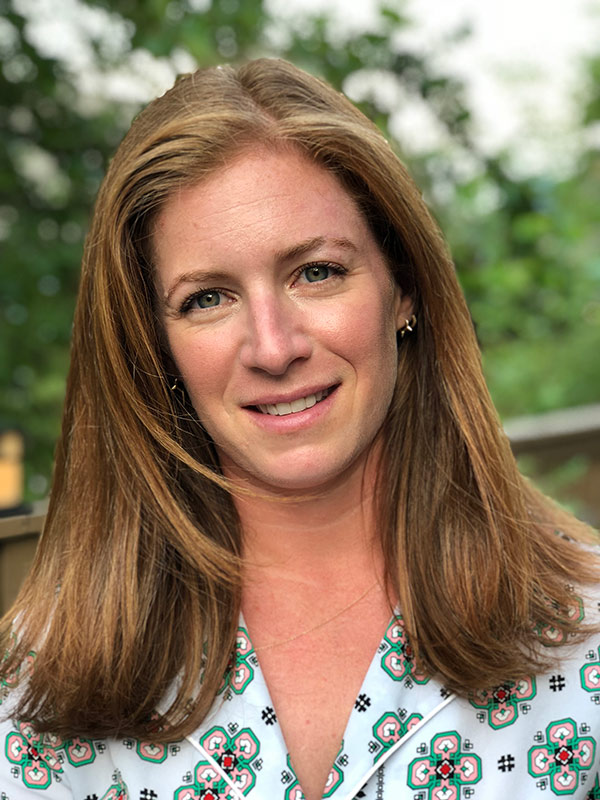 Erin Sauchelli is a graduate of Lafayette College and New York University.  She draws on experience from her career in media, as well as experience teaching different subjects and different age levels, to help support students in language and literacy development.  She holds a BA in International Affairs and Spanish, and a dual MA in Teaching Spanish as a Foreign Language and Teaching English as a Second Language.  She graduated from NYU with honors and has maintained a relationship with the university, hosting and mentoring student teachers from their education training programs and also continuing to take classes to better her practice.
Erin loves to travel and spent several semesters abroad during her undergraduate and graduate careers.  She spent the most time in Buenos Aires, Argentina, where she did an exchange program at the Universidad de Buenos Aires.  Her fluency in Spanish allows her to communicate and develop relationships with her Spanish-speaking students.  She has experience teaching Spanish as a foreign language to K-8 students; being a language learner herself, she wants language learning to be fun, cultural and interactive and can help students who may be struggling with the conventions of the language.
She is currently working as an English as a New Language teacher to elementary age children.  She has experience supporting children in literacy, phonics and bridging language development with content area instruction.  Erin Sauchelli is well versed in phonics instruction, specifically Wilson Fundations and Letterland.  She believes in strong phonemic awareness as a foundation for reading as well as writing.  She can support struggling readers and writers by diagnosing their areas of weakness and creating individualized teaching points to help them move forward.  She also has experience in content areas such as mathematics, science and social studies, and loves to bridge the concrete to the theoretical with manipulatives in math instruction.  She has worked with students of all skill and proficiency levels, and also students with special needs, such as those with ADD/ADHD, autism and dyslexia.
Before becoming a teacher, Erin had a career in advertising and marketing for large media and publishing companies, such as ABC and Hearst Magazines.  She managed client relations and large-scale advertising partnerships for television shows and magazines.  She brings her professional experience to her teaching, applying her project management and organizational skills to her teaching role.
When Erin is not teaching, she enjoys cooking, spending time outdoors, whether on the golf course or ski slopes, and most of all, being with her dog – who may make an appearance during a virtual tutoring session!