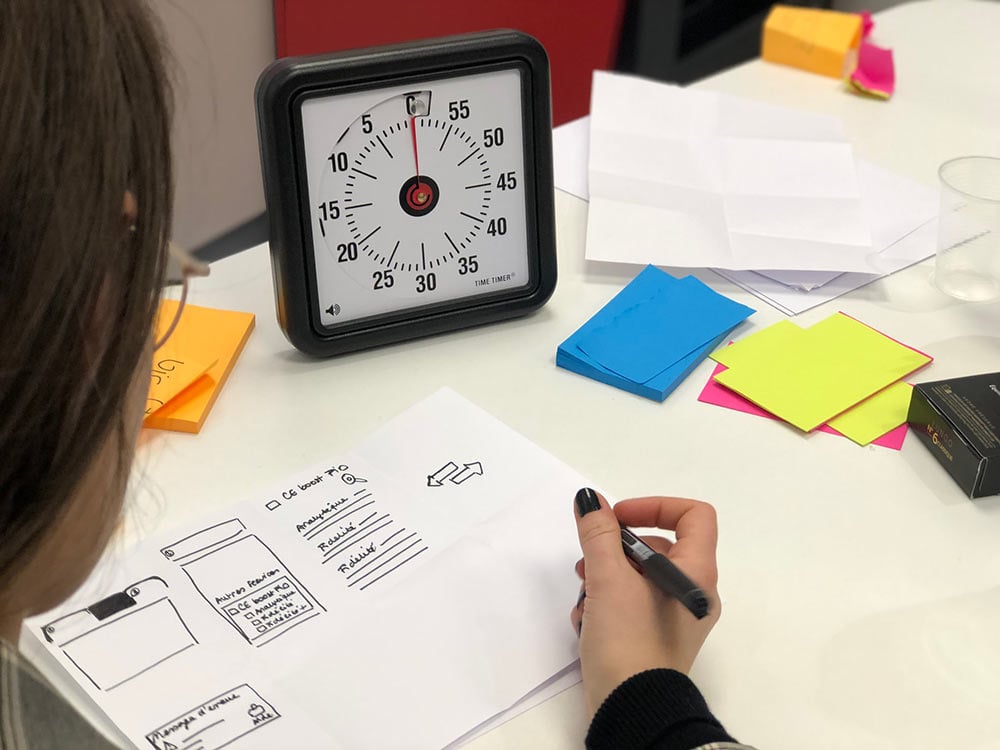 While a lot of the plans for this school year are changing from day to day, one certainty is that many students will be distance learning or experiencing a hybrid model of education. Naturally, families are concerned about how to support their learners. While parents often feel grounded in subject areas like math, reading, or history, or at least have good enough research skills to find helpful instructional videos online, many families feel out of their league when it comes to helping children strengthen their executive function skills, particularly in subjects that posed a challenge during in-person school terms. Quite simply, executive function skills are the skills we use to plan, organize, start, stay focused on, and complete a task. They are essential in every educational subject. The good news is that executive function skills are the same skills that adults employ to be successful in their lives and careers — which means that most parents have the aptitude to support their children as they develop these skills. And in fact, every student benefits from support with executive function skills during distance learning. One of the best ways of helping students strengthen executive function skills at home is by employing successful classroom management strategies.
Classroom management strategies are the procedures and guidelines that skillful teachers put in place in order to make instruction run smoothly; they are quite similar to executive function skills, but for a group of people instead of with one student in mind. Good classroom management systems take into account students' needs in terms of learning space, resources, visual stimulation, bodily movement, time management, and self-monitoring. Because your child's home learning space functions as a classroom space, classroom management considerations can help you and your child establish an optimal home learning setup.
The best way to identify which classroom management strategies your student needs help with is to have a conversation with them. Approach the initial discussion as a brainstorming session where all suggestions will be considered. Be open to listening to your student, and be willing to consider ideas they generate. If you are not sure whether an idea is feasible, agree to try it out for a trial period. It is essential for students to be deeply involved in this process, as it helps them build their executive function skills and increases their sense of agency and their investment in their learning.
Before School: Classroom Management Strategies
A good way to start the conversation is with the "Before." These are the things that need to happen before the student starts school each morning. List the routines you can establish as a family to start the day successfully. What time must they be up to allow enough time for breakfast, getting dressed, getting ready? How can you build in some physical movement to help your child wake up and to give a sense of transition — is it possible to take a short, brisk walk together before class? If a walk is not possible, can you turn on some music and dance together before the school day begins? Then, make plans for what happens during learning breaks. If possible, try to eat lunch together; if not, let them know what the plan will be for lunch. Make sure your student knows how to get your attention if they need you during class. To the greatest extent possible, keep these routines and guidelines consistent from day to day.
During School: Classroom Management Strategies
Next, begin to talk about the "During." Ask your child: What worked best for distance learning in the spring? What was really hard or could be improved upon? Are there things they wish would have happened differently?
As you plan for this year's learning, one thing to discuss with your child is their spatial needs. If they often felt distracted with previous distance learning, take a good look at their workspace. Some older students might prefer working solo in their bedrooms, while some younger students might find it lonely. Also, some families have limited space, and having a quiet, private room with a door might not be possible. As a family, discuss what the options could be. Talk about the places where your student might learn best: At a desk? On the floor? In a comfortable chair? With younger children, setting up a yoga mat or beach towel allows them to move around during class within a defined boundary and camera range. Once you have established a learning setup, figure out how to optimize that setup for learning. If a student will be using their bedroom, discuss why it is important to make the bed each morning and to turn off and put away distractions like toys, TVs, and phones. Make sure the space is comfortable and sends a message that learning is happening there. Once you settle on a workspace, create guidelines for how other family members should use or avoid that room when the student is working.
Next, brainstorm the resources and supplies your student will need to have close by. If possible, consider a hard wired setup for your student's computer in case the household WiFi lags, and get your student a headset with a microphone. Additionally, although your student is attending classes online, do not overlook the importance of physical supplies. Educational research demonstrates that most students learn better when they take notes by hand rather than when they type them. Maintaining a binder or notebook for each class, as they would during "regular" school times, helps many students stay grounded in the physical world and makes distance learning feel more "real." Have your student help you choose supplies — pencils, pens, highlighters, crayons or colored pencils, maybe some stickers, the fun things they would buy in a normal year. We also recommend a small whiteboard with dry-erase markers, print copies of their books, and a water bottle to stay hydrated. A fancy custom storage system is not needed; a shoebox can hold the supplies, and your student can decorate it themselves if they'd like.
Visual needs are an especially important consideration with distance learning. While physical classrooms are often full of colorful, helpful and inspirational posters, learning online means that your student's eyes are already absorbing a lot of stimulation. Eye strain is not just a problem for adults when staring at a screen for a long period of time — and anything over 20 minutes is a long time! Encourage your child to purposefully blink their eyes while online. Make sure their physical workspace is well lit. Together, decide whether posting a picture on a far wall or having a window view would give them something to look at to take a moment from focusing on their screen. If a student will be sitting at a table or desk, consider setting up a white trifold board in front of their workspace to help them stay focused. Some students benefit from posters on their board, such as printouts of their daily schedule and of the alphabet or the periodic table of elements. Some students thrive on personalizing the board, as they would a locker door. Others benefit simply from having a clean sea of white as a respite from the lights and noise online.
Physical needs during lessons are another topic to discuss with your student. If it is hard for them to sit still during synchronistic teaching, consider what you do to stay focused when you are at work. Can you teach them how to stretch in their chair? Can they drum their fingers on a pillow? Can they keep a fidget toy nearby that is soothing, but not distracting? Could you place a piece of stick-on velcro on the bottom of their desk or chair to run their fingers back and forth on? Can they rub their feet on a small textured mat? Would sitting on an exercise ball be better than sitting in a chair? Would a standing desk option by helpful?
Physical needs during breaks go hand in hand with physical needs during lessons. Make a list of physical activities and the places in your home where the activities can happen during scheduled breaks. Practice a few yoga poses until the student can do them independently; a few minutes in child's pose helps most students quickly recenter. If one of your student's scheduled breaks aligns with a time when you also can take a break, do a mini workout together. For some students, a few minutes alone listening to music may help them unwind. These activities are helpful not just during instructional breaks but during students' independent work time, as they help the student break big blocks of time into manageable segments. Because students already are spending so much time online, encourage them to avoid break time activities that require a screen.
Just as physical note taking can help students stay focused and rooted in the moment, so can self-monitoring their learning. If they are listening to prerecorded lessons, encourage them to develop a habit of stopping the video occasionally, thinking about what they just heard, and stating it out loud and/or summarizing it in their notes. Younger children can teach what they are learning to a favorite stuffed toy sitting nearby. If a student struggles to recall important information or summarize the lesson effectively, they might need more support learning that particular concept.
After School: Classroom Management Strategies
After discussing the "Before" and the "During," it is time to discuss the "After." No matter where the workspace is, decide how your child will "close shop" at the end of the day. Where will materials be stored? Where will their device be charged? What transitional routines will help them to change the space from a learning space back to a home space?
Once you have used classroom management strategies to establish a workspace and some routines and guidelines, set a schedule for checking in with your student. Some students need a daily debriefing, while for others, every few days will work. Ask them open-ended questions and give them time to form their thoughts. Some questions might be:
What is working well in your workspace?
What changes do you think you need to make?
Are you able to manage the LMS (Learning Management System, i.e. Google Classroom, Canvas) the teacher is using?
Is there anything you want to ask your teacher or share with your teacher? Do you know how to reach the teacher? Have you reached out to the teacher? Have they responded?
Are you able to pay attention during instruction? What might make it easier to pay attention?
Do you need any new supplies?
What did you learn in reading? In math? In science?
Continue to observe what classroom management strategies are working for your student and which ones are not. Be sure to give them specific feedback when you see them using a strategy that is successful. Reach out to their teacher, or help them reach out to the teacher themselves, if you see them struggling. Be as specific as possible when describing your concern. Be open to the teacher's suggestions and bring them to your next family brainstorming session. Post the day/time for that session on a family calendar where the student can find it easily. The important message your child needs to hear is that they can grow their executive function skills by trying new strategies and by reflecting on what works for them as a learner. With these improved skills, they will find more success in school not just this year but in the challenges that await them farther into the future.
Written by Maggie Sisti, M.Ed. and National Board Certified Teacher, who is a classroom teacher in a large, high performing school district in the Maryland suburbs of Washington, DC. She has been supporting her own four kids and 30+ years of students with developing and enhancing executive function skills inside and outside of the classroom. 
Summary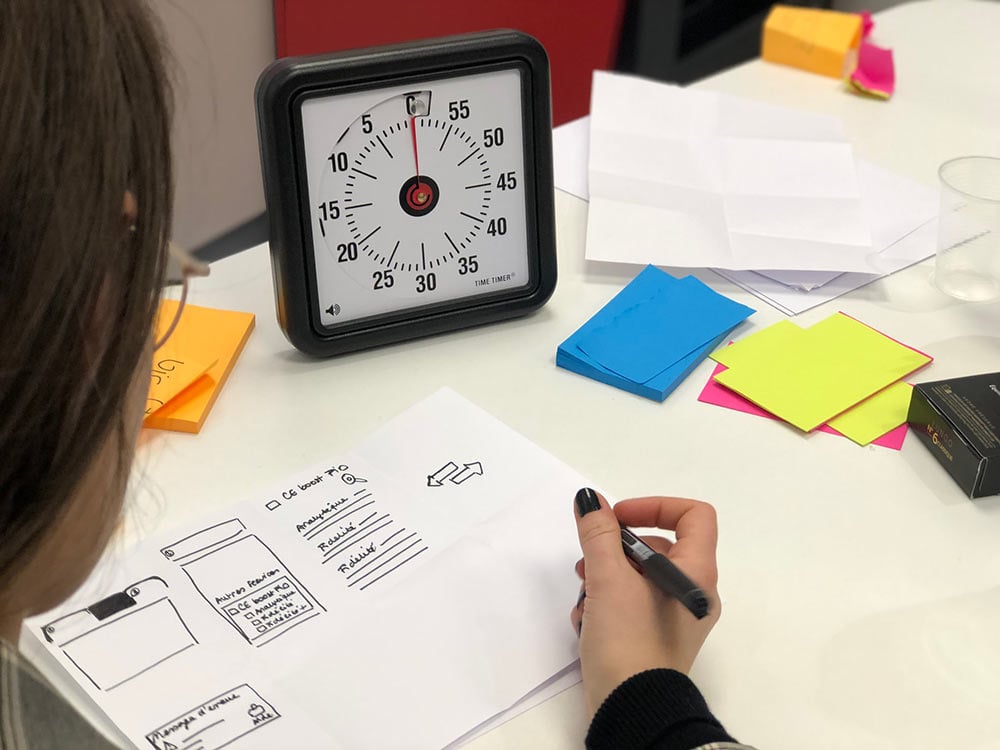 Article Name
Classroom Management Strategies for Distant Learning Success
Description
One of the best ways of helping students strengthen executive function skills at home is by employing successful classroom management strategies. 
Author
Maggie Sisti, M.Ed. and National Board Certified Teacher
Publisher Name
Publisher Logo