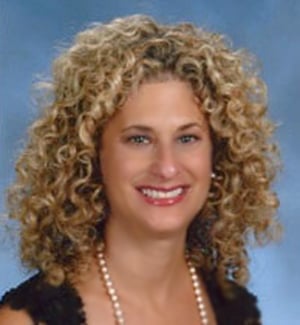 Amy Shapiro brings her expertise to My Learning Springboard as a Reading Specialist and Literacy Coach for families and schools in the New York City, Bethesda, Chevy Chase, Rockville, Washington, DC, and Boca Raton areas. Amy is a National Board Certified Teacher with more than 25 years in the field of education as a classroom teacher, school leader, instructional coach, teacher mentor, and educational consultant.  She received her National Board Certification in the Fall of 2010 and joins an elite group of teachers who meet the National Board's rigorous standards; only about 3% of the nation's teaching force has achieved this recognition of excellence. Amy specializes in Reading and Language Arts at the early childhood and elementary levels. She earned her Bachelor's degree in Early Childhood Education from the University of Maryland and later completed a Graduate Certification Program in Professional Teaching Standards at George Washington University.  Committed to her own professional development, Amy has completed numerous Masters' level courses in reading instruction, effective teaching strategies and best classroom practices. She has also trained and attended workshops with Michelle Garcia Winner in the area of Social Thinking.
In the classroom, Amy is astute at determining each student's learning needs and differentiating her approach to support or enrich an individual learner.   An ardent follower and graduate of Jonathan Saphier's The Skillful Teacher, Research for Better Teaching, Amy uses a broad repertoire of teaching strategies to create a learning environment where students feel comfortable taking risks and obstacles to learning are overcome.  She has successfully worked with students who have a variety of physical and learning disabilities including speech and language disorders, sensory integration disorder, ADHD, autism and Asperger's syndrome. Amy believes in the collaborative learning process and builds strong partnerships with families and students.
Amy takes a balanced literacy approach to teaching reading.  This approach incorporates small group guided reading practice, independent reading, phonics, word work and writing instruction.  To increase reading comprehension, she provides direct instruction, for example, in making predictions, summarizing, inferring and making connections.   Understanding the value of student collaboration, Amy uses book talks and literature circles to help students organize, verbalize and process their reading.  Students explore themes that provide context for reading and writing activities.
In her spare time, Amy enjoys traveling, gardening, cooking and the performing arts.