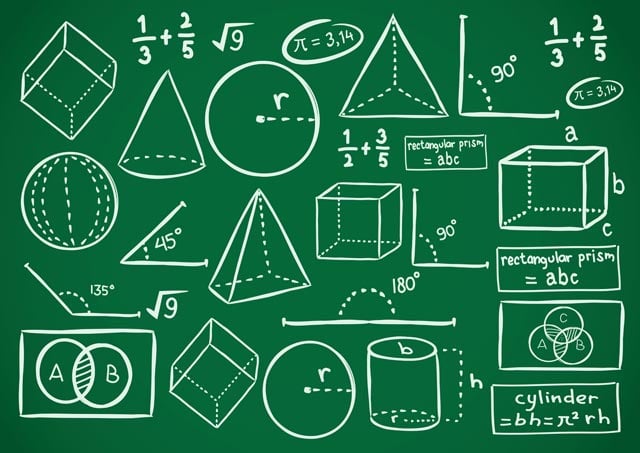 There's something about being naturally good at math that makes people believe you're exceptionally intelligent. There's a mystique about math; the idea that only a few gifted people are able to do it. Conversely, I've lost count of the number of parents who have warned me that they have no 'math brain' and that their son or daughter has inherited this lack of ability.
The truth is that there is no such thing as a 'math brain'. We've all got the same human brain, the same raw material. The difference between those who 'can' and those who 'can't' is nothing more than how we use the brain: do we use it in the way that the brain finds easy, or in a way that it finds difficult?
Math is a language, and like any language, it's only easy if you understand what it means. But most people don't actually learn to make sense of what the math symbols are actually saying. Rather, they try to learn a set of rules in order to determine what to do. Their experience with math becomes a mundane litany of "do this, do this, do this, then do this"–of course this kind of learning is tedious, boring, and utterly forgettable. By contrast, the minority of people who appreciate what the math-symbols actually mean find that they learn how to solve math problems simply because it makes sense. And things which make sense seem obvious and easy to learn.
One of my favorite examples of this concept is in learning how to add fractions. How do you calculate the sum ⅝ + ⅔? Most of the students I meet have learned a series of steps to determine the answer, which goes something like this: "multiply the denominators–8 and 3, making 24; then multiply the bottom number of one fraction with the top number of the other fraction–8 with 2, making 16, and 5 with 3 making 15; we now have the sum 16∕24  + 15∕24  and now we have add together the two numbers on the top–16 + 15, making 31; but not add the two numbers on the bottom (!) and so we end up with an answer of 31∕24… which can then be turned into a mixed fraction, but that's a different problem we don't need to worry about here." The student who is taught this way then finds themselves trying to memorize these very abstract steps. No wonder they get confused.
Guess what: most students can't remember what to do, and that's no fault of theirs. Our brains are not designed to deal with this kind of abstract nonsense. As a result, pupils are made to practice endless examples until the problem becomes an automatic robotic program. Even if it doesn't make complete sense to them, students will answer correctly, by pure rote memorization. They haven't really been educated in any meaningful way, but everyone's happy because they get the right answer, which is all the system cares about.
Now compare that complicated, abstract approach, to adding fractions with the following explanation of the same problem: ⅝ + ⅔. The first thing to do is read it properly. It says "5 eighths plus 2 thirds." This is like saying 5 cushions plus 2 windows: you're being asked to add two completely different types of things together, which you can't do. You can only add things of exactly the same type together: windows go with windows, cushions go with cushions. So the problem we have is that we are trying to add different types of things together. What's the solution to this? Make them the same. We have to turn eighths and thirds in something that they have in common, and that would be twenty-fourths.
However, by the time the student is learning how to add fractions, they will already have learned about equivalent fractions: they will have already learned that ⅝ is the same as 15∕24, and that ⅔ is the same as  16∕24 . So we realize that the original sum  ⅝ + ⅔ is identical to the sum 15∕24 + 16∕24. We now no longer have the problem of trying to add different types of number (eighths and thirds); we now have the same type of number (twenty-fourths). So we're asking: "what is 15 twenty-fourths plus 16 twenty-fourths?" which is like asking: "15 doors plus 16 doors is 31 doors". Thus our sum has a total of 31 twenty-fourths, or 31∕24.
We will end up with the same answer whichever route we take. However, one of these approaches connects the dots, explains why each step makes sense and makes use of previously learned knowledge.
Math is a lot easier than it looks and is easier than a lot of people would expect. Math is a language. If you learn to speak the language in a way that is meaningful and makes sense then it will be meaningful and will make sense. If you never learn to speak the language, then it will always seem foreign and difficult. When you or your child think that you don't have any talent for math, you need to know that this just means you haven't yet learned how to read math in such a way that it make sense. Math is not just a language: it is the most reliable, logical and sensible system that exists. All you need is to find the person, friend, teacher, tutor who can talk about it not as a robotic system of rules, but as a living, breathing, human, meaningful piece of common sense.
By Nick Thomas, Private Tutor