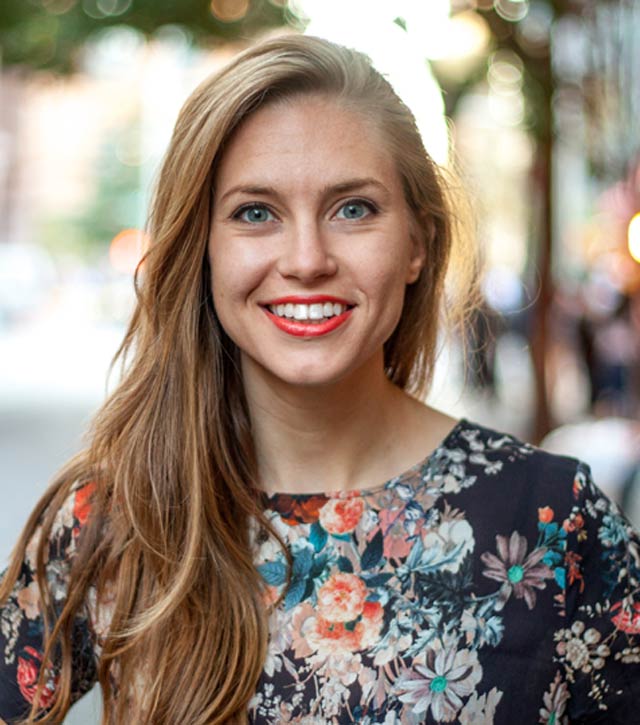 Laura Togut graduated from Harvard University in 2008 with a degree in Economics. She currently works as a freelance food photographer and food tourism entrepreneur. Laura is also a regular contributor to the popular food blog Serious Eats.
For Laura, photography is a perfect blend of art and science. Learning the science behind exposure, light, and color will infinitely improve anyone's photography, whether shooting on film, a digital SLR, or the phone in your pocket. But artistry can be learned as well – projects focused on composition and style bring out the best in a photography student's eye.
Laura is also well versed in digital coaching, offering support in the full Microsoft Office suite (Powerpoint, Word, Excel, ect.) as well a some Adobe software (Lightroom and Photoshop). Laura is also proficient in all Google based platforms, including, Google Drive, Google Calendar, and Gmail.
Previously, Laura spent five years working in financial services consulting. During this time she honed her skills as a data analysis wizard and Excel ninja.
Laura also has experience tutoring middle and high school mathematics.
She firmly believes that a few simple tips and tricks can make Excel an indispensable tool for anyone, and a deeper knowledge of Excel will give students hoping to work in banking and consulting a decisive edge over their peers.
Laura has tutored in New York City since 2009. She is excited to work with students on math, photography, Excel, and internship/job preparation with My Learning Springboard.
When not working, Laura enjoys inventing new ice cream flavors and practicing aerial acrobatics. She keeps her ever-growing list of restaurants on a pretty intense spreadsheet.