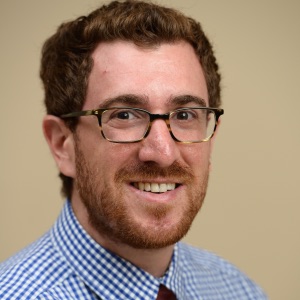 David Edelman has been teaching and privately tutoring Social Studies, including US History, Government, Economics and Global History in New York since 2007, first on Long Island and most recently in New York City. David graduated from The University of Michigan with a Bachelor's degree in Economics, received his Master's in Social Studies Education from Hofstra University, and is certified to teach AP US History by the College Board. As a Social Studies teacher, David takes the most pride in helping his students excel on the NYS Regents exams, meeting their goals through individualized learning plans and fostering curiosity through inquiry-based learning that links concepts to current events.
Before pursuing his career in teaching, David spent two years working as a market research analyst and served in AmeriCorps NCCC, a yearlong national community service program that responds to disaster relief, environmental projects and education improvement programs across the US. During his time in AmeriCorps, David was a counselor for children with special needs at an Easter Seals' camp in Des Moines, IA, taught educational youth programs at public housing sites in Minneapolis, MN, built houses for low income families with Habitat For Humanity in Miami, FL and performed in a Social Studies theater troupe with Learn & Serve at schools across Colorado.  In 2007, David was invited by Councilwoman Carolyn McCarthy to testify in front of Congress about the importance of Service Learning in order to help reauthorize AmeriCorps funding. Ultimately, his experience in AmeriCorps, along with his desire to foster academic curiosity and a love of learning in others, inspired him to become a teacher.
In 2012, David was accepted into the Common Core Fellows Program and has been collaborating with teachers across NYC to develop academically engaging and challenging curricula aligned to the Common Core Learning Standards. In 2014, David accepted the position of Teacher Team Leader with the NYC Department of Education and is currently working to help implement new Teacher Career Pathways for individuals identified as Master and Model Teachers by providing coaching and collaboration with school leaders.  The two books that most influenced his views on education are The Smartest Kids In The World & How They Got That Way and How Children Succeed: Grit, Curiosity and the Hidden Power of Character. David believes that the most important ingredients to a strong education are skilled teachers and purposeful instruction; lessons should be rigorous, skill-oriented and applicable to real life. David has served as a Delegate To The United Federation Of Teachers and is a featured member of Educators 4 Excellence.
David is passionate about traveling and to date has visited over 30+ countries. He has already visited every state in the continental US and has aspirations to drive to Alaska and someday pilot a boat to Hawaii. During the summer of 2014, David was invited to Japan as a Keizai Koho Fellow, visiting schools and collaborating with Japanese teachers.  He has also developed Social Studies curricula for The National Endowment For The Humanities and the Brooklyn Navy Yard.  In addition to traveling, David loves audiobooks, NPR, and foraging, and is actually able to identify over 40 species of eatable planting in and around NYC.