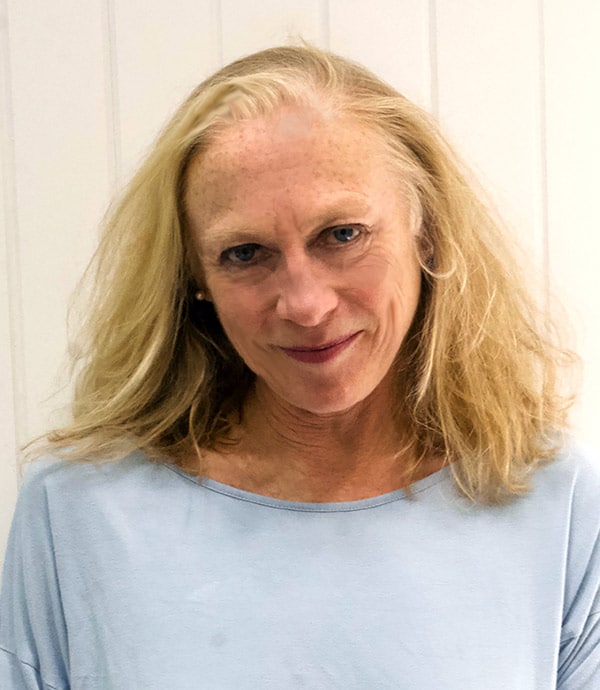 A passionate lifelong student, teacher, and private tutor, Lois Nesbitt believes that learning is the core of a meaningful life.  Much of what we learn comes from reading; discovering what we know comes through writing. Fascinated from an early age by the power of words, she believes that lively and engaging writing is always a joy to read—and to write!
Lois Nesbitt was educated at Sidwell Friends School, in Washington, D.C., and at topnotch public schools in Montgomery County, Maryland. At Sidwell Friends she benefited from learning among academically motivated classmates following a creative yet demanding curriculum. At public schools she experienced teachers accommodating a diverse student population while guiding her through rigorous AP courses. Both proved invaluable in her own teaching within and beyond formal academic settings.
A gifted middle-school professor provided Lois's first rigorous training in expository writing, skills she has applied and shared with others throughout her life. Journalism courses at Stanford University trained her to hone each story down to its bare bones. She wrote a weekly column for The Stanford Daily and began freelance writing for Archetype, a cutting-edge architectural magazine.
Transferring to Harvard University in her junior year, Lois wrote for The Harvard Crimson and served on the Arts Board of The Harvard Advocate. Lois studied art history, literature, history, philosophy, history of science/epistemology, and social studies, graduating with a B.A., Magna cum laude.
Lois Nesbitt furthered her education at Princeton University. Entering the architecture department, she found herself drawn back to the liberal arts. A series of sympathetic mentors encouraged her to enroll in courses in literature, linguistics, philosophy, classics, and modern languages. The result was a Ph.D. in Comparative Literature. Lois taught expository writing and American literature to Princeton undergraduates, working in small seminars and one-on-one sessions to equip struggling writers with the tools they needed and to expand the skills of more advanced writers. She brings this experience to all students, from middle school through to adults, who want to develop or refine their abilities to write powerfully and effectively.
Lois credits the extraordinarily gifted professors at these universities for modeling how complex ideas can be conveyed in simple terms and clear examples, as well as how to encourage students to think analytically and synthetically across a range of fields and disciplines.
Lois Nesbitt has worked as a freelance writer and editor in New York City. Her literary and book reviews and art/architecture criticism have appeared in The New York Times Book Review, The Boston Phoenix, Princeton Alumni Weekly, Artforum, Artnews, Elle, and many books, catalogues, and other publications. Lois also edited and revised books for Princeton University Press, MIT Press, Rizzoli International, the Museum of Modern Art, and others. Going over texts line by line honed her ability to spot each writer's strengths and weaknesses, from overall organization to stylistic grace and grammatical correctness.
For the past 25 years, Lois has met every challenge a teacher and private tutor can face while training countless students in her second love, yoga. Her passion to share what she knows led her to create dozens of yoga teacher-training programs worldwide. These 200-hour intensives require that Lois skillfully keep students awake(!) and engaged. She does so with varied formats, lively presentations, interactive exercises, and a healthy dose of light-hearted humor. Students learn yoga postures, anatomy, history, and philosophy, and the art of teaching itself: how to convey complex ideas through plain language, economical phrasing, precise diction, and classical rhetorical skills. Lois in turn brings these skills to aspiring writers in her tutoring sessions.
Lois's other passions include art and design. Her artwork has been exhibited internationally. Most recently she has focused on graphic works, limited-edition objects, and custom-designed events for organizations including The Nature Conservancy, Harvard University, The Boston Harbor Association, Hoops for Hope, and The Group for the East End. She spends much of her playtime in, on, or close to her beloved Atlantic Ocean.