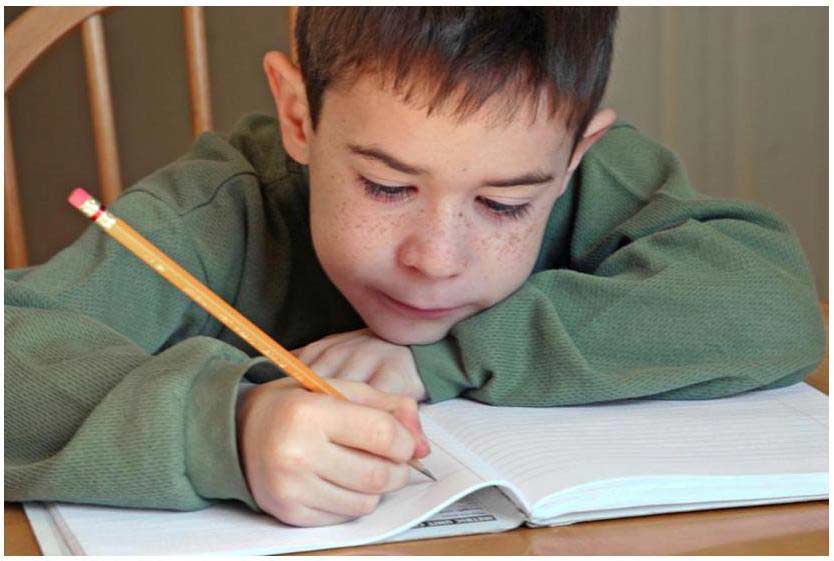 Many students have trouble decoding multisyllabic words. They often look at the beginning of the word and guess at the rest of it, which usually leads to errors and thus affects their comprehension. I like to follow a plan that combines decoding the words more carefully using syllabication rules—there are 6 syllable types—with using structural/semantic analysis and context clues.
When tutoring my students syllabication as a decoding strategy, I like to use the Orton-Gillingham method. I remind my students that the first thing they should do is locate the first vowel in the word, and from there discern what kind of word it is, i.e. vowel-consonant-vowel (VCV), VCCV, or VCCCV. I make bookmarks for my students on large index cards and write reminders for identifying an open syllable (e.g. "he") and a closed syllable (e.g. "him") as well as instructions for how to break up different types of words by syllable type. With practice, students eventually are able to quickly pick out spots where they should break up syllables in each word. For instance, every time they see two consonants together, they automatically break between them.
I find this strategy especially useful for students reading fifth and sixth grade level content-area textbooks. In the beginning, I encourage my students to jot down difficult or confusing words they encountered in their reading and show me on paper how they broke them up into syllable types. For practice with this strategy, we also play "Conquer," which is a lot like the card game "War." However, instead of counting the numbers of each card, we count the number of syllables. I make cards with different words on them, and students must use syllabication to break up the longer words into syllables in order to decode them, and then tell me how many syllables each word has. I connect this ongoing game with whatever word study work we are doing, swapping out easy words in the Conquer game with new words that contain the spelling patterns we are currently exploring. I encourage my students to keep playing this game with their parents, and consistent practice really boosts students' confidence in their reading abilities, especially when decoding multisyllabic words that are unfamiliar. It also helps to teach syllabication alongside a focus on prefixes and suffixes. We talk about analyzing the structure of the words to help understand what they mean. The premise is that if you know what a prefix or suffix means, and you recognize the base word, you can figure out the meaning of the entire word. This pushes students to think analytically about words and language.
I like to do all of this while playing context clues games like Lakeshore Learning's "Riddle of the Ruins" or "Mystery Mansion." In these games, students go around a game board while reading short 1 or 2-sentence passages and determining synonyms or definitions for underlined words. I like to play these games little by little, going through about 10 or 15 cards at a time, and having my students use a dry erase marker to underline the clues in the passage that help them figure out what the underlined word means.
We put all of this learning together during our guided reading. Guided reading targets an instructional level text that is slightly higher than the student's independent reading level. As my students read aloud, we use syllabication to help us with decoding multisyllabic words that are unfamiliar, and we use context clues with structural and semantic analysis to figure out what the words mean.
Click here to contact us for more information.
By Liz Lazar, Reading Specialist.