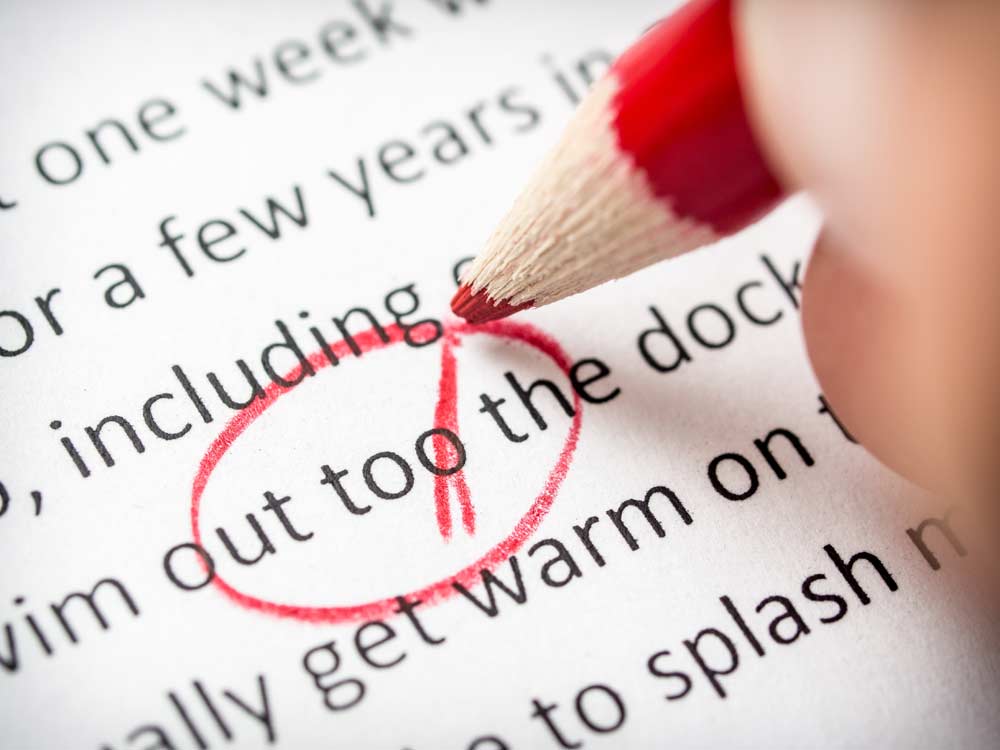 Over the course of my summer travels this year, I toured a famous pineapple plantation in the Pacific, a very professional operation that accommodates thousands of visitors each year. As I walked between the rows of pineapples, I read a series of plaques about the plantation's history. On one such plaque, I learned that the plantation was named after "it's founder". I paused and read the phrase again: "it's founder". Once again, the "its/it's" error stared me in the face. I began to wonder just how many visitors had noticed the mistake and whether they, too, were surprised that such a well-run tourist attraction seemed not to have bothered to proofread its work.
"Its/it's", "there/their/they're", "to/too/two", and "affect/effect" are among the sets of words that confound student and adult writers alike. When writing or typing quickly, it's easy to accidentally drop in the wrong word, particularly when spell check will not identify it as incorrect (since after all, it is a correctly spelled word – just not the word you're seeking).
Of course, we all make mistakes in our writing on occasion even with careful proofreading. That's why professional authors have editors. Still, writing is an important form of communication, and when writing is peppered with mistakes, it can unfortunately cause the reader to question its message or, in the case of adult writers at work, undermine the professional nature of the piece.
If you would like a refresher on usage rules for easily confused words, there are some great online explanations, worksheets, and games. These may sometimes feel tedious, but by reviewing a few simple rules about confusing word pairs, choosing the right spelling can become second nature. Don't be put off by online worksheets that seem too simple or elementary. Rather, focus on mastering the rule in the context of a simple sentence so that you can then practice applying it in a more complex setting.
When you proofread your writing, pause to look carefully at words that spell check will not catch. Review the rules in your head, and verify that you have used the correct spelling. For example, when using "it's", be sure that what you mean is "it is".
Here are some online resources to help you master these tricky words:
To work with an experienced writing tutor on grammar, structure, argument, and other writing-related skills, contact us here at My Learning Springboard to get started.
By Rachel Malamud-Heching, Private Tutor