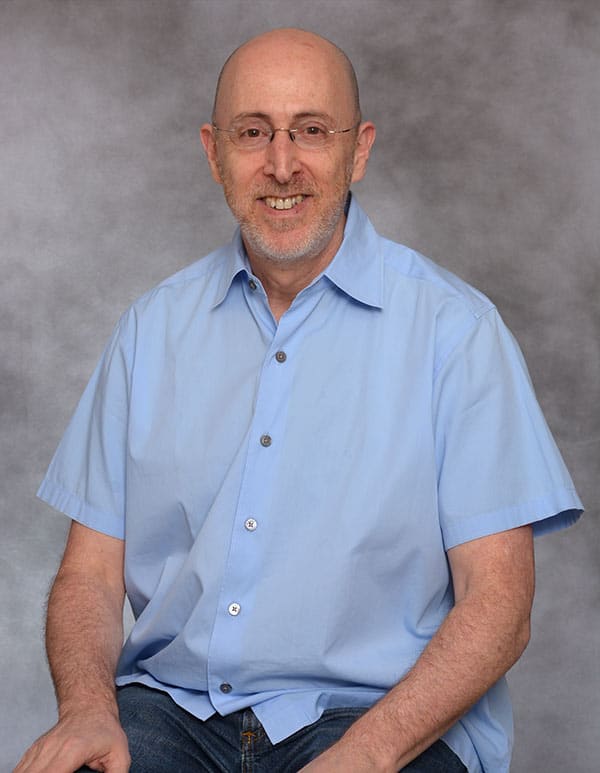 David Gomprecht, PhD, graduated from Wesleyan University, where he majored in mathematics and physics, and then went on to receive a Ph.D. in mathematics from the University of California at Berkeley. After working as a research mathematician for a few years, David returned to his hometown of New York City, where he has now been a math specialist and private tutor for over twenty years. His work with students has spanned a wide range of ages from third grade through college.
In recent years, David has become increasingly interested in enrichment mathematics, at a variety of levels. At the competitive independent school where he works, he enjoys running the fifth and sixth grade math club and coaching the high school math team. David is also a long time instructor at the New York Math Circle, where he teaches the most advanced middle school class and the most advanced high school class. In addition, David very much enjoys creating math problems, and is proud to have had problems on the American Invitational Mathematics Exam (AIME) in both 2017 and 2018. In 2017 David also spoke at the Berkeley Math Circle about geometry, one of his favorite topics.
In addition to enrichment work, David has honed his craft over the last twenty plus years by teaching a broad variety of mathematics classes, including algebra, geometry, precalculus, calculus, multivariable calculus, and linear algebra. He has taught precalculus and geometry each year for the last twenty years, and is currently putting the finishing touches on a precalculus textbook that he has written. David also has been a student advisor and a grade dean, and he has been a member of curriculum committees at his school and at the Hunter College Elementary School. Additionally, with the support of the school where he teaches David has fostered relationships with math departments in India, China, and Turkey, and he has taught math classes in Delhi and Beijing.
When David isn't teaching, he spends his time cooking dinner for his wife and three children, helping his kids with their homework, and pursuing his interests, which include reading, running, cooking, and playing the sitar.