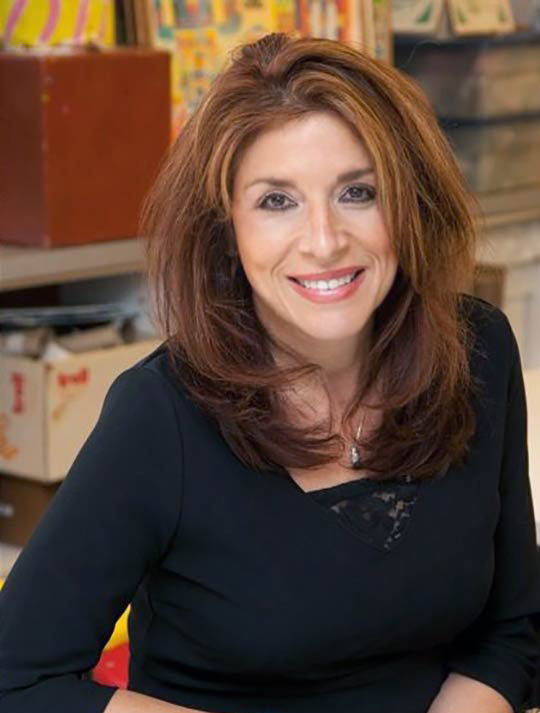 PollyDee Goltche was born in Brooklyn and was raised on the South Shore of Long Island. Earning dual Bachelor's degrees in Marketing and Spanish, and later a Master's degree in Elementary Education from Adelphi University, Polly went on to teach both in English as well as Spanish in public, charter and private schools for many years. She later pursued a second career as a Reading Specialist, completing her Master's degree at Columbia University Teachers College, where her work focused on assessment and remediation of reading disabilities in both decoding and comprehension. Polly also studied at Parson's School of Design, where she earned a Professional Diploma in Interior Design and Historical Decoration.
Throughout her teaching career, PollyDee has worked with a wide range of students in a variety of settings and age groups from pre-school through high school. Presently she is serving as the Learning Specialist at a private school on the Upper East Side of Manhattan where she is also the writer of the school magazine. Her job involves formal reading assessments as well as teaching small groups and writing curriculum for children with special learning needs, in both the areas of remediation and enrichment. Also, Polly works with small groups of ESL students of various backgrounds, coordinates special education support for students who receive services from the New York City Department of Education, and, in addition, she is the administrator for standardized ERB achievement testing, called the CTPs. Polly serves as the Literacy Coach for classroom teachers at her school. She is certified in both PAF and the Wilson Reading System, two Orton-Gillingham based reading interventions.
Prior to this appointment, Polly worked as the Lower School Reading Specialist for a New York City charter school. Her purview included literacy curriculum design, targeted intervention, classroom teaching, test coordination, and leading professional development. PollyDee was responsible for developing balanced literacy programs that emphasized comprehension strategies, written expression, and reading fluency. She was the Remedial Reading Fellow with Say Yes to Education, a non-profit organization that provides academic literacy support to at-risk students in New York City. She was also the Resource Program Coordinator at an independent school on Long Island. As a professional development consultant, Polly worked with the Children's Literacy Initiative of Philadelphia to bring the Reader's and Writer's Workshop models (in English and Spanish) and balanced literacy into both regular and dual language classrooms in Westchester, New York and Newark, New Jersey.
Polly's philosophy is that each child is a unique learner with unique potential. She believes that within each child there is an optimal path, which must be discovered and nurtured. It is her believe that teachers need to do more than simply teach–they must inspire each student to rise to his or her own best, thus facilitating a love and delight in lifelong learning and succeeding, not just academically, but in all areas of life.
Polly credits not only her formal education and teaching experience, but to an equal degree, the years spent nurturing and caring for her own four children for helping her to understand learners and learning styles and to achieve her level of expertise as an educator.
PollyDee is an avid reader, and particularly enjoys historical fiction, non-fiction, and travel essays. She loves spending summers abroad, as well as foreign languages and, in addition to fluency in Spanish, has also studied Farsi, Hebrew and French. A lifelong, passionate student of art, Polly has a private studio in her home, where she paints in both watercolor as well as her "signature" style: acrylic and oil with multi-colored, crushed glass to create unique paintings on canvas, wood, acrylic, and glass.