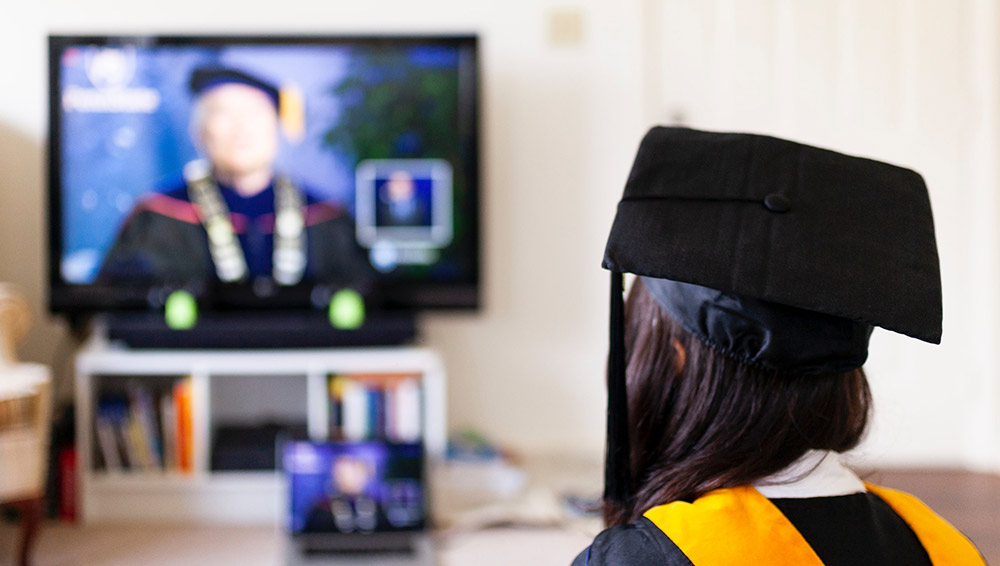 The college admissions process is full of milestones: The first day of new student orientation, the first text exchanges with new roommates, the first acceptance letter. These moments are significant for students, and for their families as well. They form important early impressions of an institution you are considering becoming a part of for four years, and often a lifetime. Chief among these milestones are the college visits students and their families would normally take beginning in junior year of high school (or even earlier). These visits help students get a feel for those hard to measure qualities that will determine whether a school is more than a good match on paper, but a place they could see themselves becoming a part of. But this year, and likely next year, too, students will be making virtual college visits.
Not being able to visit a prospective university in person may feel like a disappointment, but a virtual college visit can offer surprising insights into what life is like there, and ultimately, help you decide if this school is right for you. Just remember, a virtual college visit is more than just fifteen minutes cruising an admissions page. If you're creative, it's a way to tour the campus, talk to current students and alumni, and perhaps sit in on a few lectures and meet potential professors.
Start with your chosen university's social media channels and website, where new digital tools and initiatives are being rolled out on a near daily basis. Like many of its top-tier competitors, Queens College at Cambridge has introduced a new live chat initiative. This feature on their website allows prospective students to speak to their team and have their questions about studying at Cambridge and being a Queens' student answered in real time, no matter where they live. If you've ever contemplated reading classics in the UK or attending the Cambridge vs Oxford regatta – this is a great way to learn more without hopping on a plane.
Likewise, universities are offering a bevy of small scale Zoom initiatives for potential students and their families to interact not just with the usual student tour guide, but with department chairs and university trustees. Though it is impressive how those well spoken sophomores and juniors manage to walk backwards in flip-flops, it can be much more enlightening to talk with the university's top brass. And while it's rare to be able to sit in on classes during a typical campus tour, for your virtual college visit, it's much easier to get previews of lectures from world-renowned faculty and check out digital art exhibitions and science fairs.
If you're more technologically savvy, consider using the virtual platforms you already know to create an experience that will better represent what life will be like at a prospective school. For those with Oculus Rifts, UPenn — among many other colleges — has invested in a detailed VR tour that allows participants to virtually walk through campus. Likewise, Columbia has tried to give prospective students a sense of life in New York City (subway fragrances not included) by tapping architecture historian Andrew Dolkart to give walking tours of the Morningside Heights campus via podcast. Some creative universities are even recreating their likenesses in video games, like UC Berkeley, UPenn, and Drexel, which have built digital replicas of their campuses in granular detail in Minecraft. It turns out that all those hours your child spent building elaborate environments out of cubes were not wasted!
Ultimately, rather than thinking about the things we lose with virtual college visits, it's best to focus on what is gained. CEO of the National Association for College Admission Counseling, Angel Pérez, recalled receiving an email in the fall after his group sponsored its first-ever online fair. Afterard, a student wrote to Pérez to thank him for opening his eyes to institutions he wouldn't have otherwise thought to consider. It was an "aha!" moment Pérez told Higher Ed Dive. Though you won't be able to head to the university shop for a sweatshirt and a baseball cap at the end of a lap around campus, a virtual tour opens up the possibilities to see places you wouldn't otherwise have visited, either because they're too far away geographically, or they weren't on your radar. As seniors prepare to make college decisions by the end of the month and juniors kick off the admissions process in earnest, take the time to explore local (or even international) schools virtually. You'll be surprised by how much you can learn.
Written by Daniel Penny, an educator and writer with an MFA in creative nonfiction from Columbia University, a BA in English from Grinnell College, and an AA in liberal arts from Bard High School Early College.
Summary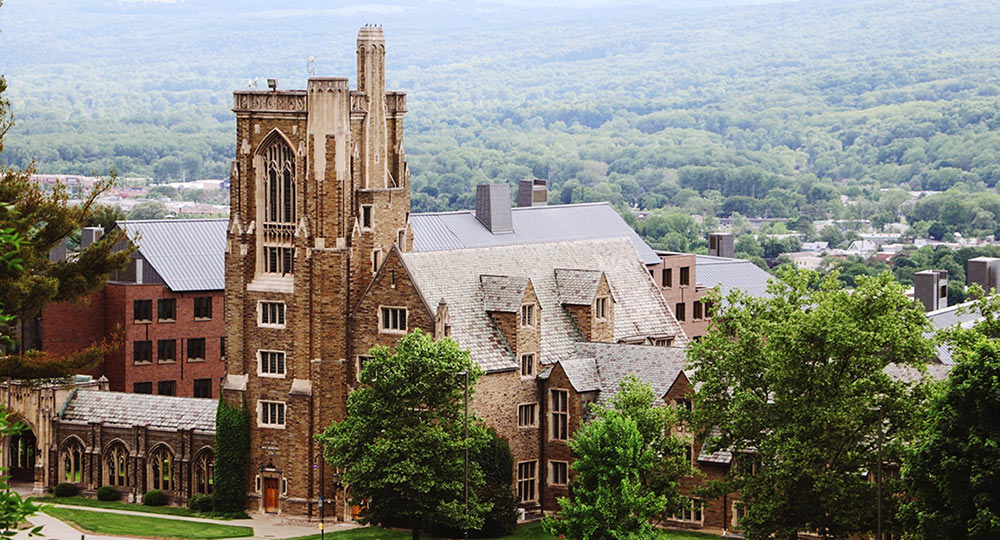 Article Name
How A Virtual College Visit Can Help You Choose The Right College
Description
Not being able to visit a prospective university in person may feel like a disappointment, but a virtual college visit can offer surprising insights into what life is like there, and ultimately, help you decide if this school is right for you.
Author
Publisher Name
Publisher Logo