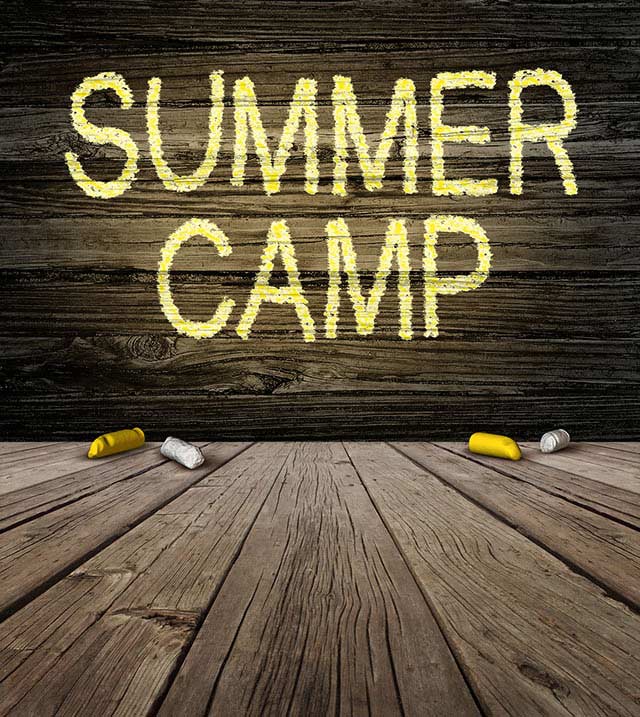 Working with students at a sleepaway camp was unlike any other experience I have had as an educator.  At schools, the focus of the day is learning and academics.  Students are focused on academic work and they are set in the routine of attending classes and learning.  Students go home to their families at night and discuss what they have learned, complete homework, and get ready for the following day.  One could say during the year students are in "school mode."
At camp, students are far away from their families and are living in a "happy bubble" with their peers.  At Camp Greylock, where My Learning Springboard's tutoring program took place, students lived in bunks with other campers and were immersed in intense sports activities all day.  Their focus there was being part of a team, exercising their bodies and winning games.
My Learning Springboard's partnership with Camp Greylock allowed students to have a very special opportunity to work with hand-picked New York City educators one-on-one to exercise their brains once a week in preparation for the coming school year.  Each week, we made the long trek from New York City–bringing books, paper, pencils and our expertise to a setting where it did not exist before.  We, as educators, brought the school to camp.
The "learning lodge", as it was nicknamed by the staff, became an oasis for students to exercise their minds after they had so intensely exercised their bodies.  Students arrived for their allotted tutoring time fresh from the sports field–sweaty, sometimes even bloody, or still dripping wet after a dip in the lake.  But once they reached the tranquility of the learning lodge they hunkered down to learn.
During a dedicated session each week, students worked rigorously on reading, writing, math and test prep skills.  Regardless of whether students were reading a little or a lot at night during "flashlight time", they were guaranteed individualized academic attention with their tutor on the weekend.  This arrangement was not only extremely helpful for students, but it completely eliminated the need for parents to shuttle students to and from tutoring sessions or make time and space in their own homes for a tutor to arrive.
Learning can occur anywhere, and summer camp is no exception.  My Learning Springboard's program at Camp Greylock this summer gave students the opportunity for enrichment and support in an non-traditional learning environment.

By Joanna Brown, Reading Specialist