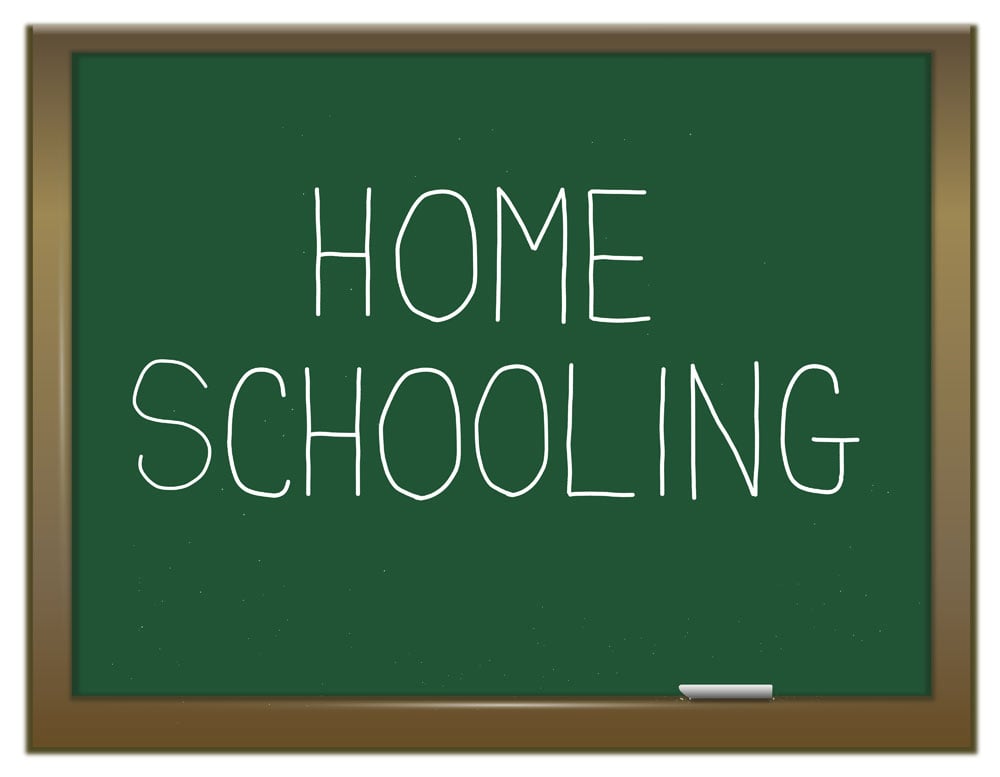 With the start of the new school year fast approaching, parents and students alike are looking for fresh new strategies to make the coming year a successful one. Of course, we all want the conventional academic success of high grades and stellar test scores, but in framing goals for this new year, it's equally important to focus on the less tangible forms of success that education can offer.
When I was home schooled between the ages of ten and fifteen, I had very little to aspire to in the way of concrete academic goals—no grades, no teacher comments, no classmates to compete with. There would be plenty of time for all that once I got to boarding school and college. What I did have, however, was the chance to explore other forms of academic and intellectual achievement, and as I would later realize, that exploration was essential to my success in secondary and higher education.
Home schooling isn't right for every student, but it does offer perspectives that are undoubtedly useful for every learner and parent to keep in mind. Below, you'll find three of the most useful lessons I picked up during my years of homeschooling, lessons which will undoubtedly serve you well no matter what form of education you (or your child) are engaged in.
Lesson 1: Manage Your Time
In a conventional school setting, students' days and years are mapped out for them. Their schools tell them which classes to attend when, how much of a textbook to read on a given day, how many words to write in every essay. Often, students are given very little agency in their own educations, until the day in middle school or high school (or even college or later) when they're suddenly swimming in work and unsure of how to begin making their way through it, having had so little previous practice in managing their own time.
Not so with home schooling. By the time I was eleven, I was making daily schedules for myself, allotting time for different subjects and figuring out, for example, how many pages I'd have to read each day if I wanted to finish a book over the course of a week. And what's more, I was in charge of holding myself accountable. My parents might correct me if I strayed from the goals I'd set, but over time, my own desire to stay organized and educated became my primary motivation. Imagine my surprise when I left for boarding school at age fifteen, afraid that I'd be behind all the other students, and discovered that I was way ahead of the curve when it came to completing work thoroughly and on time. I still believe that plenty of practice managing my time at an early age gave me a substantial edge in college and in my professional life.
There are plenty of ways for a student in a conventional school to get the same kind of practice. Even before your child's workload increases, it can be very helpful to encourage him or her to outline tasks and break them into smaller pieces. This is a great strategy for school projects, but it works equally well for any other activity your child is involved in. If she wants to get better at softball, help her organize a schedule for practicing based on a specific skill she wants to master. If he has a lines to memorize for a play, encourage him to figure out how long the task will take and set aside time accordingly. It doesn't matter what the activity is; the idea is to help students get in the habit of being responsible for their own time and understanding how even difficult tasks become more manageable with smart, consistent scheduling. Then, when the time comes to juggle four AP classes and five extracurriculars, those students will already have gained the tools they need to thrive.
PBS Kids has some great resources for helping kids learn time management, as does familyeducation.com.
Lesson 2: Explore Your Passions
Home schooled kids still have to learn the same academic basics as any other students; I never loved math, but of course I still had to sit down and work through it on a regular basis. The thing about home schooling, though, is that its individual focus and efficient logistics (no commute to school or time spent waiting for the teacher to deal with the class troublemaker, for example) mean that there's usually lots of time left over for students to do whatever it is they really love. And there's always something; even kids who can't presently identify a pressing passion will almost certainly find one (or ten) with enough space and resources. For me, this usually took the form of entire afternoons spent reading through everything I could find on a specific subject—horses, Scottish history, Cirque du Soleil, whatever. I learned and grew as a thinker through that abundant intellectual freedom, and when it came to the investigative skills and abstract thought required of me in later education, I was so glad of the space I had had to identify and pursue my own interests.
It may seem difficult given the endless pressures on today's kids, but in between the demands of school, friends, and activities, giving students the chance to explore whatever they really care about will give them a huge leg up in their academic careers. Even if your child's interests have no clear academic bent—maybe they're into baking cupcakes or learning skateboard tricks—it's still worthwhile to encourage them; they might never run a bakery or compete in the X Games, but they will learn how to gather information and apply themselves to challenging tasks, skills that are invaluable no matter where their lives take them. No absolute need for expensive lessons or instructors, either; often just some unstructured time, a library book, and a little encouragement will be plenty to help kids explore their interests and learn how to engage deeply with a complex topic.
Lesson 3: Own Your Education
When it came time for me to write my dreaded college application essay, I tried at first to write about anything but home schooling. I felt as though I'd spent my time in high school trying to shake home schooling as a label, and I wasn't eager to let it define me in the eyes of colleges. What ensued was a series of perfectly fine essays that sounded nice but were ultimately impersonal; my teachers and advisors all commented that I seemed to be skirting around an important aspect of my personal history. Finally, I gave in, and wrote an essay about what home schooling had given me. When I received my admission letter from Brown University—now my alma mater—there was a handwritten note from an admissions officer at the bottom of the page saying how much they'd enjoyed my essay, and how confident it had made them that I was well suited for a Brown education. It seems obvious in retrospect, but what I almost refused to see at the time was that my home schooling wasn't a meaningless quirk; it was an integral part of who I was as a student and a person. If I hadn't come around to acknowledging that—if I hadn't gotten over seeing it as boring and trite—then I might not have ended up at the college I did.
So often in the extensive college application process, students get tired of talking about whatever their "thing" is—science, or student leadership, or whatever it is that's most shaped their experiences in school. Because they're sick of discussing it, part of them feels like colleges will be too; who wants to read another essay about a kid who loves English class, after all? But if that love is truly essential to a student's identity as a learner, then the resulting essay—if written with care and honesty—won't be boring or cookie-cutter; it'll be a genuine insight into how that student sees the world of education and his or her place within it. Compared to a less heartfelt essay about something ostensibly exciting (like, say, the things you learned that one time you went bungee jumping), a sincere emphasis on the aspects of your education that you really value will be more compelling every time. Whatever your academic experiences and enthusiasms are, own them; you'll likely have a more enjoyable time throughout school, and be a stronger college applicant to boot.
With the above thoughts in mind, I hope you'll find this school year ripe with opportunities for intellectual growth, both inside and outside the classroom.
By Hannah Sheldon-Dean, Private Tutor