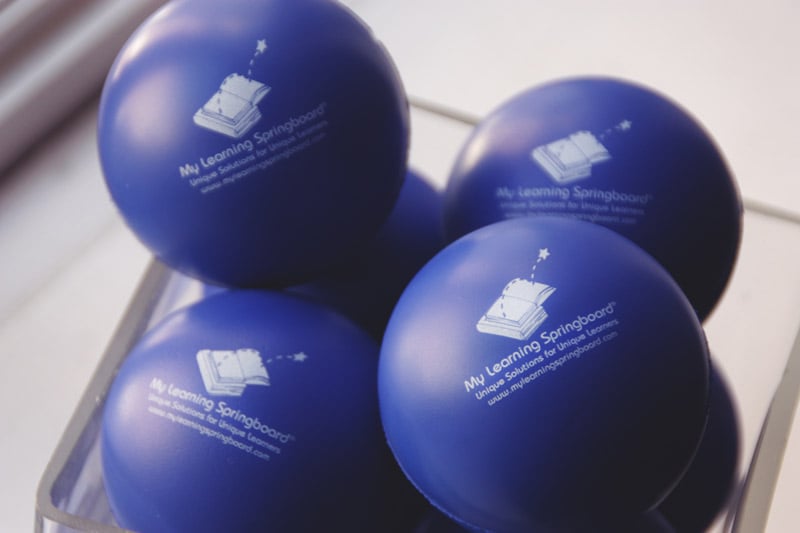 Although summer is just ending, it is never too early to prepare yourself, your classroom or your kids for the upcoming school year. Summertime is a time for enjoyment, freedom and no schoolwork, but when the new school year approaches students seem to need to take some time to squirm back into their rhythm.
It is OK for students to be wiggly and silly when asked to complete an assignment at home or at school during the first few weeks of the school year. There comes a time though, where silly becomes distracting, which can lead to a child falling behind. In order to try and avoid this decline, many therapeutic companies have come up with toys, called fidgets, to use inside your classroom to try and keep the focus of students.
Fidgets can be any toy that is able to target a sensory button in the child's body. These fidgets help to calm the child down and focus on the task at hand. A child can squeeze a fidget while listening to the teacher talk through a lesson, as long as the fidget does not become a distraction within itself. Other fidgets can help quiet a child down if they are having a tough time and help them to relax. These are fidgets that have some sort of visual piece or moving part.
All in all, fidgets can be used in a variety of different ways and can really help a child adjust back to the classroom.
Here are some links that can help you learn more about fidgets, and where to purchase these wonderful little tools:
http://www.therapyshoppe.com/category/1052-fidget-toys-classroom-fidgets
https://nationalautismresources.com/autism-fidget-toys-stress-balls/
To develop an individualized plan that works on focus and adjustment with your child, contact us here at My Learning Springboard to work one-on-one with a specialized tutor.
By Samantha Yanofsky, Private Tutor