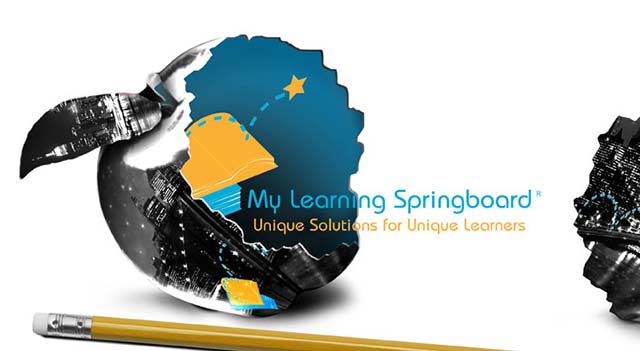 If you think about your life as a class, there's something to be learned from every experience. From adventures and accolades to setbacks and sorrows, even the smallest moment can have a big impact on how you move through the world. ~Oprah Winfrey
The other night, I watched Oprah Presents Master Class featuring Simon Cowell. Master Class is one of my new favorite programs, and it's exceptional television. Each Sunday night, Oprah features a different famous person's story. How did they get to where they are today? What obstacles did they have to overcome? What successes and failures have they experienced? What important life lessons have they learned? What can we learn from their experience? And that's the most important point. We have unlimited opportunities to learn from people all around us. It's exceptional to think of each person we meet as a teacher. If we stop, listen and reflect on the countless teachable moments that occur everyday, then our lives will truly be enriched.
Cowell is best known for his work as a brutally honest judge and talent scout on American Idol. Oprah's program focused on understanding Cowell's leadership qualities and the characteristics that helped him to become a success. There were four main takeaways from last night's show:
1) Talk 10% of the time and listen 90% of the time.
2) Have an opinion.
3) Have fun at work and in life.
4) Learn from people who are smarter than you.
These four points are simple yet significant. If we talk less and listen more, we may be surprised by what we actually hear. Active listening is an incredibly important skill that doesn't come as naturally as one might think. Active listening requires that we understand, interpret and evaluate what we hear. It requires us to be fully present and engaged and curious. Have an opinion. After years of classroom teaching, I transitioned to a second career in Human Resources as a Talent Development Specialist for a Fortune 500 media company. In that role, I focus on learning initiatives across the various divisions and brands. I also manage internship programs for college seniors and MBAs. When we develop leadership programs for employees, we focus on strategic thinking, telling a story, and persuading your audience. When we interview interns, we look for creative thinkers, excellent communicators and leaders. Having an opinion is a prerequisite to developing a vision and affecting change. Developing leadership skills is equally important.
Have fun. Work is so much better when it's fun and you feel good about what you're doing. That doesn't mean every moment is going to be fun. And some of the best learning and character building comes out of the hardships. But when you take a step back and look at what you're doing, it should feel energizing. To keep it fun, nurture your curiosity and keep learning.
Learn from people who are smarter than you. When we surround ourselves with mentors and seek out opportunities to learn from others, we take ownership for our learning. Being curious is all it takes to create the motivation. Questions lead to more questions, and once students experience the fun of learning, they'll be hooked. I have been incredibly fortunate throughout my life to have many exceptional teachers and mentors both in and out of a classroom setting. My teachers, students, friends, family, colleagues, tour guides, camp counselors and countless others have taught me so much along the way. There is opportunity to learn everywhere. Especially when we listen 90% of the time.
Master Class reminds us that "teacher" can be broadly defined. We're all teachers and we're all learners. As Maya Angelou said on a previous segment of Master Class, "When you get, give. When you learn, teach."
By 
Brad Hoffman
, M.S.Ed.
Board Certified Educational Planner and Learning Specialist
My Learning Springboard, Inc.