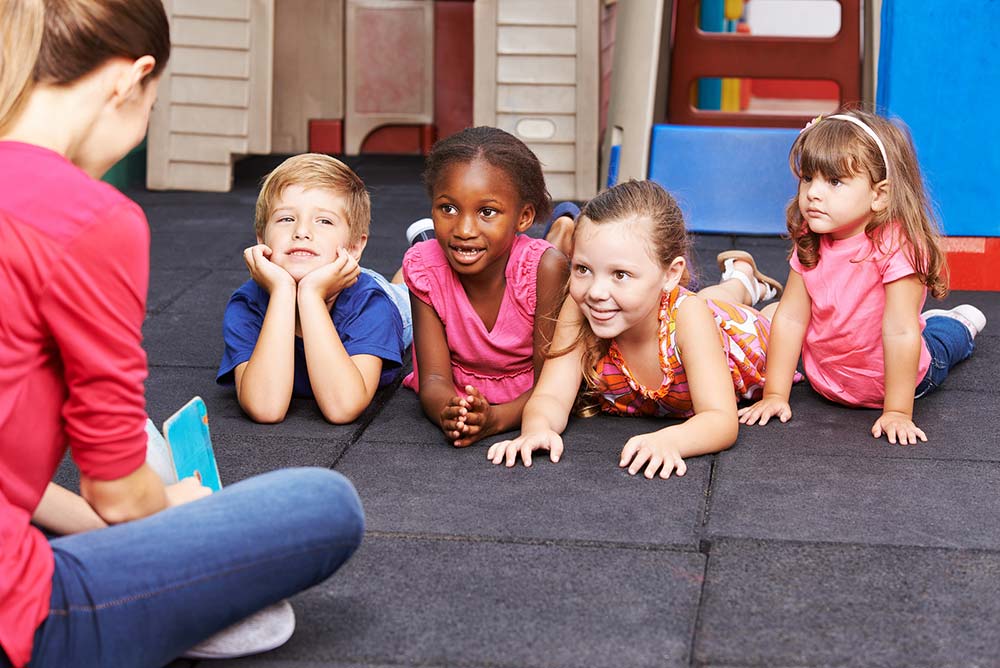 Supporting Preschool Students
Are you and your preschooler having difficulty adjusting to distance learning? Believe me, you are not alone. This isn't easy, in fact sometimes it's completely overwhelming. For parents, assisting with online learning feels like a third job and our kids are confused by their new daily routine. The transition to virtual classrooms has been difficult for all ages. That being said, distance learning presents a unique set of challenges for supporting preschool students which leave most of us wondering — is this even worth it?
In preschool, our primary curriculum is based on social/emotional growth. Of course, we also teach pre-reading skills, handwriting, early math and science concepts but the primary goal is to teach children how to learn and function as part of a group. For this, continuing interaction with classmates and teachers is necessary. Given that Rule #1 in early childhood education is to limit screen time, it is no wonder we are all so confused now that screens are the only way to maintain this connection. Yes, Zoom sessions are far from ideal, but they are the best tool we have at the moment. Based on my decade and a half of working with children ages 3-7, I'd like to share a number of helpful hints to make this experience easier and more beneficial. But first, let me share one thought very specific to how we are teaching at the moment and supporting preschool students.
You know that camera in the middle of the laptop? The one we are all looking at all the time now — that shows every facial expression, every flaw — forget about it! Nobody is judging you as a parent (or your child) based on what we see on Zoom. Seriously. They roll on the ground, that's fine. They run off to look at something else, it happens. In a physical classroom, there are up to four adults whose job is simply to educate your children, anticipate difficult situations and be their guide in every moment. At home, you may have three other students on three other devices, or you may be on a conference call, or you may simply be using the time to disengage for five minutes. Your teachers know this. Let your child be who they are, and you can be who you need to be. If you can engage in the lesson, wonderful. If not, don't worry. We aren't judging you just as we hope you aren't judging us. We're in this together supporting our preschool students – and we all have to give ourselves a break!
Remember, your preschooler needs two simple things to thrive: predictability and consistency. What stinks right now is that we have neither, so it is up to us to create a framework for our kids. Your teachers provide the foundation through live sessions, videos and assignments. So now you have the daunting task of filling in the other 10-12 waking hours of your child's day. There is a lot of advice out there — I'm a teacher and even I find it overwhelming. So, here are my real-life suggestions for supporting preschool students:
Set up a schedule.
Simple right? I know it takes a little time, but it is worth it! Make it fun, involve your child if you can, and do yourself and your kid a favor — don't put times on it. Rather make it a pictorial sequence with words. For example: free play, ZOOM, snack, then scooter time, puzzles…you get the idea. If you are looking for an activity, have your child draw the pictures (if not, figure out whatever is easiest for you). There is a reason that most early childhood classrooms have a pictorial schedule hanging on the wall. Your child has no actual concept of time, but the schedule gives a sense of order and autonomy. Without your help, your child knows what to expect and how the day will look. What's more, and this is the added benefit, it allows you to keep the day on course for both of you.
Do what works for you, your kid and your family.
Some of the parents I speak to want more ZOOM, all day zoom. Others say, it's too much, they can't do all of this with their child. They have calls to make, work to do, other things they need to take care of. It is ok, take care of what you need to take care of. Nothing, I mean it, nothing is going to happen to your child if they miss a Zoom class with their teacher in Pre-K. You have the ability to take Zoom off the schedule for the day. Also, you have the ability to do the following: throw in the towel for an afternoon, serve breakfast for dinner and let them watch Trolls Two on repeat. It will be fine. As long as it isn't all day every day.
Make the most of Zoom sessions, when you can.
It is a reasonable expectation that your child can sit in on the zoom sessions with an adult somewhere nearby. Ideally, within earshot in case they need you, but you don't need to be on top of them. This has dual benefits — you get a bit of a break and your child has a bit of independence. This autonomy is actually the reason that social emotional learning can continue virtually. Teaching on Zoom is much different than having four teachers physically in the room making sure your child doesn't call out or has time at a specific drawing, puzzle or word station. This very fact makes Zoom excellent for building frustration tolerance and problem solving skills as a way of supporting preschool students. Waiting for a turn to speak on Zoom can feel like an eternity, especially when your child has gotten used to A LOT of one-on-one adult attention. However, children learn quickly that if they wait patiently, they will get a chance to speak. If a child needs help with something on zoom, the teacher cannot physically help so our goal is for our kids to try to problem- solve on their own, before going to a parent. Again, this takes time, but each week should become a little easier as students adjust to the new rules.
Get some help.
You are not alone – even though it sometimes feels like we all are. You and your child's teacher are partners in this. If something isn't working for your child, reach out. Don't be shy about (kindly) asking the teacher for suggestions to make the day easier. There are tons of resources online for independent work your child can do with minimal guidance. Get together with other parents to have virtual playdates through zoom or FaceTime. Give it a theme — share stuffed animals, have a dance party, chat over snack. My kids actually like building with Legos next to each other – they build in silence, occasionally having side conversations and they love it! This can be done successfully in pairs or in small groups (don't try to get everyone together at once). Keep it simple and keep it short – if it's a hit, you can always do it again. If it's not, whoops — try something different next time!
Bring in someone to help.
Some teachers, myself included, are available for 1:1 private tutoring via Zoom or Google Meets. Some children just refuse to do work with their parents. If you are concerned that your child will not be ready for school in the fall or simply feel that you need someone else to step in to supplement your child's daily learning, we are here.
Remember none of this is normal, we are all struggling and your kiddo might be as well (this also might be the best vacation ever). Make the best choices for your family, feel free to take a break when you need one. There will be no judgment. Supporting preschool students is something we are all figuring out together, and we will.
To schedule private sessions, please contact us to discuss your family's needs.
Written by: Editorial Team,
My Learning Springboard, Inc.
Summary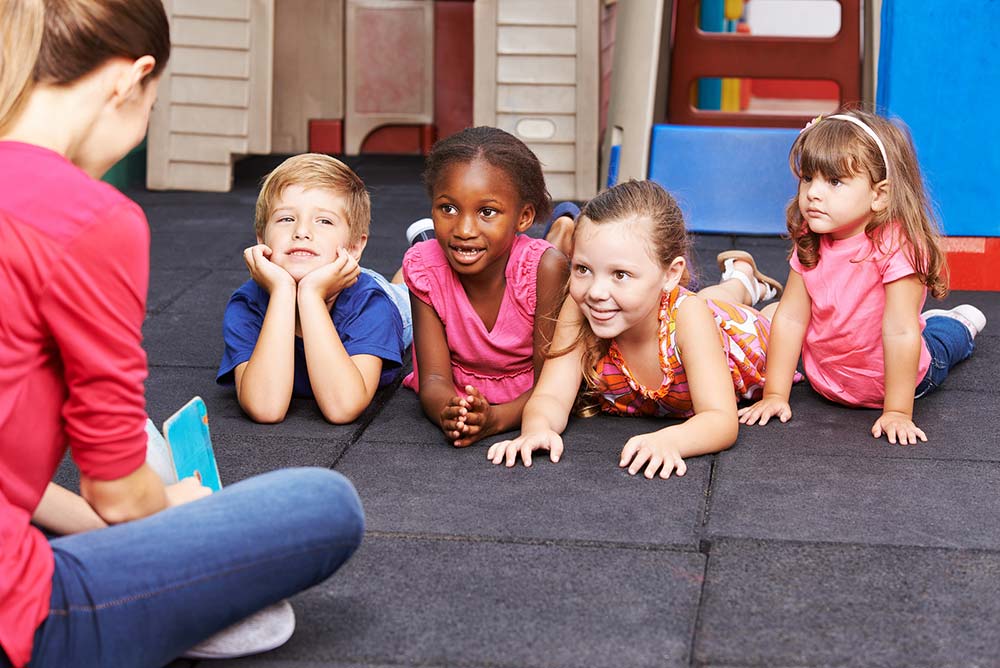 Article Name
Online Learning: Supporting Preschool Students
Description
Online learning presents a unique set of challenges for supporting preschool students which leave most of us wondering -- is this even worth it?
Author
My Learning Springboard Leadership Team
Publisher Name
Publisher Logo