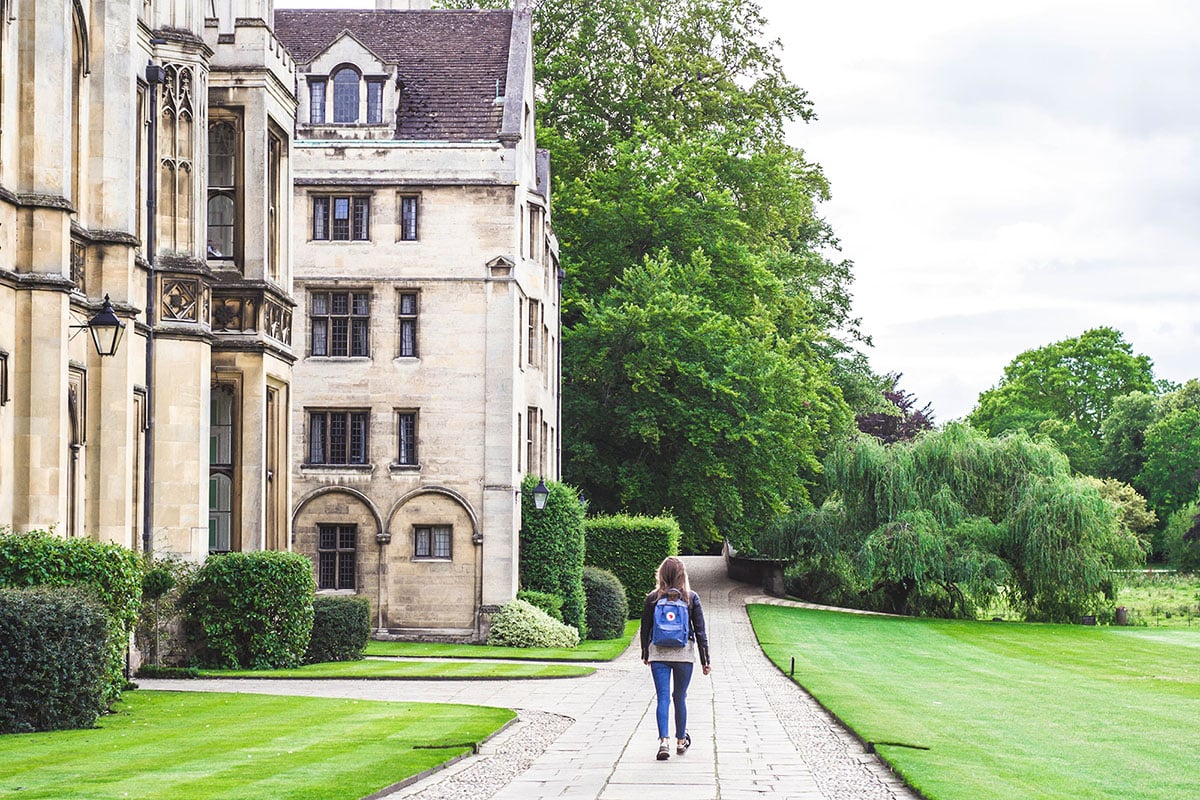 The United Kingdom is famous for its university system. Every year, British institutions dominate the top places in international higher education rankings, making the UK an attractive place for applicants from around the world. In order to apply to these universities, students must use University and College Admissions Service, better known as UCAS. This centralized admissions application service is used by all UK universities and colleges. In the 2022-2023 academic cycle, UCAS received 596,590 applicants.
Here is a step-by-step guide to understanding and applying to UK universities through UCAS:
Research
Start by researching the universities and courses that you are interested in. You can use the UCAS website, university websites, league tables, and prospectuses to find out more about the courses on offer. International students can apply through UCAS, just like UK students, but they will need to do some extra paperwork.
Choose a course of study
Once you have registered, you can search for courses using the UCAS website. You can search by course type, location, and subject. Applicants can choose up to five courses to apply for, while in the US, there are no limits.
Another important difference: Whereas most American students enter university without a declared major and finish in four years, UK universities expect students to hit the ground running in order to complete their studies in just three years. UK Students are admitted into specific programs, like Engineering or Classics, so before they even walk through a UK university's gates, they will have selected and prepared for a major, or course of study.
This process begins with challenging coursework during the first two years of high school in the UK, which is then assessed by GCSEs. It is followed by even more focused and specialized coursework during the last two years of high school in the UK, which is then assessed by A Levels.
Converting international standardized test scores
For US applicants without A levels, APs are strongly encouraged – and often required – in order to demonstrate preparedness for the course to which you are applying. If your school doesn't offer AP exams, you should be able to arrange to take exams at a nearby high school that administers AP Exams. In practice, this coordination is quite challenging. Students may also include ACT or SAT scores to further show academic excellence depending on the parameters of each university's admissions office.
Many UK universities also make offers based on overall IB point score (or range) and specific points to be achieved in higher level subjects. For international applicants taking an IB diploma course, the conversion of points into scores is complex.
The highest total that a Diploma programme student can be awarded is 45 points. (42 from six subjects plus three from the Core). A student who manages to earn 45 points on their IB Diploma will get the equivalent to 5 A* at A Level. Following this same logic, 24 points is equivalent to 5 Ds. In the higher level individual courses, 7 is equivalent to A Level A* and 3 equivalent to E. In the standard level individual courses, 7 is equivalent to AS Level A and 3 equivalent to E.
Confused? Speak to your high school's college counselor, who should be able to provide you with a more detailed explanation of how the IB converts to A Level scores.
Write your personal statement
You will need to write a personal statement that explains why you are interested in the courses that you have chosen and why you are suitable for them. This is your chance to show your passion for your chosen subject and demonstrate your skills and achievements. You can find out more about the differences between the American Common App essay and the UCAS personal statement here.
Provide your education history
You will need to provide details of your qualifications, including GCSEs, A Levels, and any other qualifications that you have. You will also need to provide the name and address of your school or college. If English is not your first language, you will need to demonstrate your proficiency in the language. Most universities in the UK require an English language qualification such as IELTS, TOEFL, or Cambridge English. Check with each university to see which qualifications they accept and what the minimum score requirements are.
A note on Oxbridge
Oxford and Cambridge are the two oldest English-speaking universities in the world and among the most prestigious, making them attractive to many students. Both universities use a special, intensive screening process for applicants and require a round of interviews for all potential admitted students. It is important to keep in mind that with these traditions come a number of unique quirks regarding their application processes. For example, while Cambridge and Oxford are both excellent schools, students may only apply to one, not the other–unless you happen to be a church organist!
Other significant details: At Cambridge, you apply directly to one of the 31 colleges within the university, while at Oxford, you can choose to apply to a specific college or make an open application. Harry Potter fans may already be familiar with the college system. Just like at Hogwarts, students live, dine, and socialize through their college, and each one has its own traditions and culture. Some colleges are women-only, while others specialize in certain subjects, like the sciences. Make sure to carefully research the colleges you're interested in before applying, as it's very rare for students to switch once they are admitted.
Additionally, Oxford requires applicants to take the Thinking Skills Assessment (TSA) while Cambridge may require specific admissions tests depending on the course you are applying for, especially if it is technical. Again, make sure to thoroughly read any additional requirements before applying!
Prepare and submit your application
Once you have completed all the sections of the application, you can submit it through UCAS.
If you wish to apply to Oxford or Cambridge, you must submit your application by mid October (it is October 16 for 2024 entry); for all other schools, the deadline is late January (it is January 31 for 2024 entry).
If you are applying as an international student, you will need to provide additional documents to support your application, including your academic transcripts (translated into English) and proof of English language proficiency. You may also need to provide additional documents such as a passport, visa, or financial statement to show that you have enough funds to cover your tuition fees and living expenses in the UK.
You can track the progress of your application on the UCAS website. You will be able to see when your application has been received, when universities have made decisions, and when you have received offers.
When to expect your offers
Once you have received offers, you will need to reply to them through UCAS. These offers will arrive at different times depending on the school and course you've applied to.
In the case of Oxford and Cambrdge, all decisions are made after interviews are held in November or December with candidates usually being notified by the end of January. But most other schools will send out letters in March, April, May, and even as late as July!
If you are also applying to American schools, this schedule may make it difficult to know what options you have, which is why it's best to apply as early as possible in order to make an informed decision. And remember that if you have been accepted on early decision or selective early action to certain American schools, those decisions are binding.
Firm choice vs Insurance
Unlike the American university system, in which offers of admission are almost never reneged on so long as a student remains in good standing, UK schools offer admission based on predicted grades and mock A Level exams. However, this admission is conditioned on students' final grades and A Level results, which are taken at the end of the academic year. This means students don't have a clear sense of where they will be attending until the summer between sixth form (or high school) and the start of university.
For many students, this uncertainty necessitates a back up. If you've sat your practice A Levels and been accepted for a course at your Firm Choice that requires two As and an A* and then you fail to clear that same bar on your actual A Levels, your offer may be revoked.
The insurance school provides a sense of safety. Choose one with a slightly lower set of requirements than your firm choice. Though it's not required on the UCAS application, it's highly recommended.
Getting there
If you live outside the UK and are accepted to study at a UK university, you will need to apply for a student visa. Check with the university for guidance on how to apply for a visa and what the requirements are. Once you have received your offer and your visa, you can start preparing for your studies in the UK. This may include arranging accommodation, booking travel, and familiarizing yourself with the UK's culture and customs. Tea, anyone?
For support with college planning in the US, UK, EU, or Canada, please contact our office.
By Brad Hoffman, M.S.Ed., Board Certified Educational Planner, and Faya Hoffman, M.A., Board Certified Educational Planner
Summary
Article Name
Description
The United Kingdom is famous for its university system. In order to apply to these universities, students must use University and College Admissions Service, better known as UCAS.
Author
By Brad Hoffman, M.S.Ed., Board Certified Educational Planner, and Faya Hoffman, M.A., Board Certified Educational Planner
Publisher Name
Publisher Logo