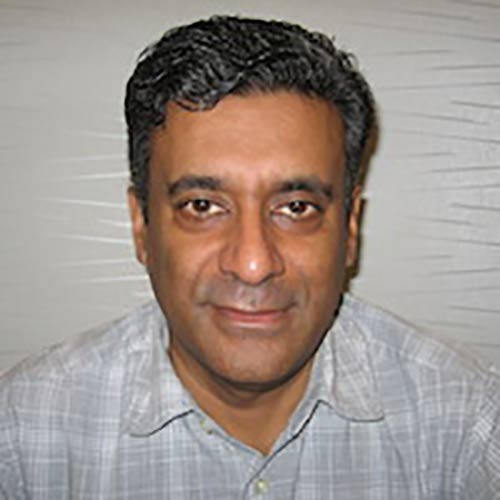 Kovan Pillai, PhD, is the Executive Director of the New York Math Circle and currently provides private tutoring and enrichment teaching with My Learning Springboard. He previously taught at the United Nations International School.
Kovan Pillai started teaching mathematics in 1985 and in between teaching stints has worked as an astrophysicist, a medical researcher and a portfolio manager, applying mathematics in these different fields. He graduated from Oxford University with a First Class Honors degree in Mathematics and also holds a PhD in Statistics from NYU, where he won the prestigious Edward Deming Fellowship. He has published research articles in General Relativity and also on the development of CPAP technology in the medical field. Kovan has taught in Hong Kong, London and New York and has extensive experience with students of all levels and ages from 6th Grade through college.
As a Trevor Day School parent and private tutor, Kovan has developed a deep understanding of mathematical challenges faced by students at each grade level and has prepared students for standardized tests, including the ACT, SAT, SAT subject tests (Math 1 and 2), AP Calculus AB and BC and also the mathematics competitions AMC 8, AMC 10, AMC 12 and AIME.
Areas of expertise: Pre-algebra, Algebra I, Algebra II, Trigonometry, Geometry, Number Theory, Pre-Calculus, Calculus (AB and BC).
In his spare time, Kovan takes his son to chess tournaments.