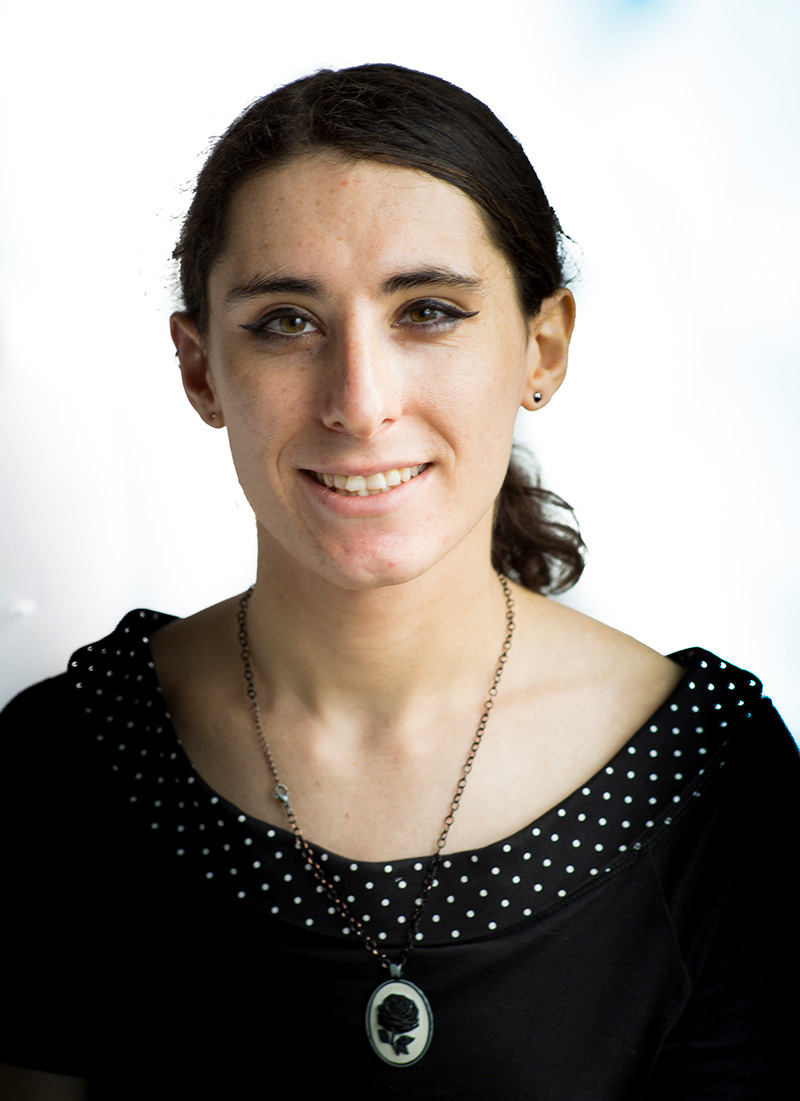 First interested in physics by her love of science-fiction, July Reuter has always wanted to know more about how the physical world operates. She was born in Brooklyn and went through the New York City public school system. After graduating college she was determined to return home to the city she loves.
July Reuter graduated from the Rochester Institute of Technology in 2019 with a B.S. in physics. One of her favorite parts of college was the three years she spent working as a teaching assistant for physics classes, where she instructed students in lab exercises, held review sessions, and helped them work through problems in class. Working as a University Physics TA also gave her experience teaching math including algebra and calculus. Her goal as an instructor was to help develop students' analytical skills for use beyond the class, and foster enthusiasm for the subject material.
At RIT she took numerous physics, math, and programming classes. July also had the opportunity to conduct astrophysics research on how galaxy mergers affect star formation, and biophysics research on the mechanics of cell dispersion. After graduating she worked at A+E Networks as a data analyst, where she had real world experience applying her analytical skills.
In her private tutoring work, July Reuter specializes in teaching physics, algebra, geometry, trigonometry, and calculus AB/BC. She looks forward to helping students with the SAT, ACT, and SAT math and physics subject tests. Her strengths include communicating complex ideas to people of all knowledge levels and bringing enthusiasm to every lesson. Her goal in teaching is to both help students through individual problems, as well as teaching fundamental analytical skills and good learning habits. She wants to show why math and physics are so interesting!
When not teaching, July loves to write science-fiction, play tabletop roleplaying games, cook, and wander around the city.