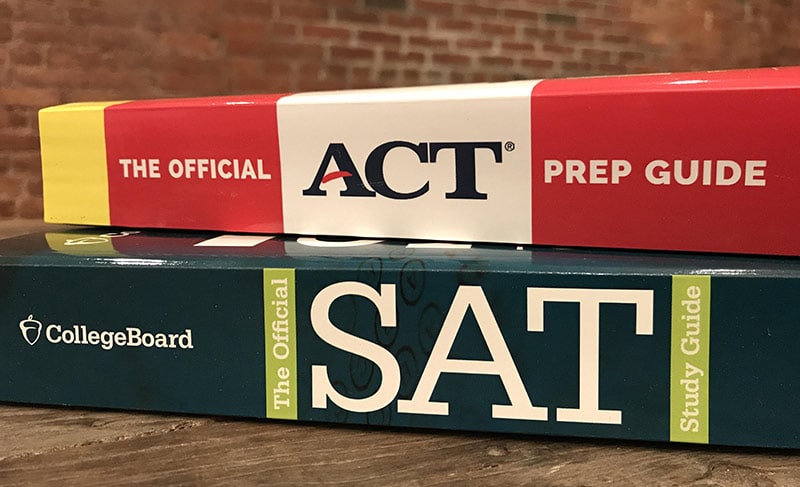 Did you know that more students took the ACT than the SAT for the first time in 2012, ending the SAT's reign as America's most popular college-entrance standardized test? Since then, the ACT's popularity has only continued to grow. Why is this? And which test is right for you? Is there an advantage for college admissions test preparation? And what are the implications with increasing test-optional policies?
This shift toward the ACT was at least partially the result of students often preferring the ACT's more content-based style of questioning. Many students wanted to avoid the SAT's more reasoning-based style of questioning that felt quite different from what they typically encountered in the classroom. However, in March 2016, The College Board released a completely revamped SAT, designed to be more similar to the ACT, and further complicating decision-making for college admissions test preparation.
As you consider taking the the ACT versus the SAT, think about the following:
Timing. Does it work for you or against you?
The most significant difference between the tests is that the ACT is faster paced and benefits students who push through questions quickly. The new SAT provides a less intense pacing experience.
The ACT Math section consists of 60 questions in 60 minutes (60 seconds per question) whereas the SAT Math sections spread 58 questions over 2 sections for a total of 80 minutes (83 seconds per question).
The ACT English and Reading sections pose 115 questions over 80 minutes (42 seconds per question) while the SAT Language and Reading sections contain 96 questions in 100 minutes (63 seconds per question).
If you have extended time accommodations, the pacing issue is largely mitigated.
How do you feel about Science?
The ACT has a Science section while the new SAT intersperses such questions throughout the test. In both cases, students are often surprised to learn that these question types are more skill-based than fact-based (e.g.interpreting graphs and charts) and don't require outside scientific knowledge. With structured practice, students can greatly improve from their initial diagnostic ACT Science section score. However, for students who really do not like the ACT's Science section, the new SAT may be a more appealing choice.
Are you confident without your calculator?
While the ACT allows a calculator on all math questions, the new SAT contains twenty "no calculator" math problems. While putting your calculator aside for about a third of the SAT's math questions may initially sound intimidating, these questions do not require complicated arithmetic. Most students do not find the lack of calculator to be an issue. If anything, a calculator would probably slow students down on the "no calculator" question type.
How do you feel about writing a persuasive essay? The ACT provides three stances and asks students to choose one to justify, thus eliminating the challenge of developing a unique thesis statement. It's a very manageable writing task. As of June 2021, the SAT is "retiring" their optional essay section, which asked students to evaluate somebody else's argument. While optional, our students have always taken advantage of this opportunity to exceed admissions requirements, and the preparation for this optional essay provides an authentic vehicle for enhancing critical writing skills in a timed classroom setting. Students choosing the ACT will still have this opportunity.
Additionally, because the latest iteration of the SAT is still so new, far fewer practice tests and other preparation materials exist for it. This alone is often a disadvantage and cause for students to choose the ACT until more SAT data and materials exist. For now, there is still limited data in terms of concordance charts and interpreting SAT results. Moreover, the SAT was designed based on Common Core State Standards, which is a politically charged initiative and may not stand the test of time.
So, which test is the better choice?
It is a myth that one test is markedly easier than the other. Most students perform similarly on both tests. Making a decision between ACT or SAT for college admissions test preparation depends mostly on your personal preferences as a test taker. Therefore, it's worthwhile to find out early if you have a clear preference for either test. Switching back and forth between tests or trying to prepare for both simultaneously is not an efficient use of precious test preparation time.
In addition, colleges and universities do not prefer one test over the other. Preparing for the ACT or SAT both require hours of dedicated practice and sustained hard work to master the relevant content and internalize the necessary test-taking strategies. A strong score on either test provides admission officers with the same information since the content and format of the tests are similar. And don't forget, your standardized test scores are just one part of your college application!
By Brad Hoffman, M.S.Ed. and Educational Consultant
Summary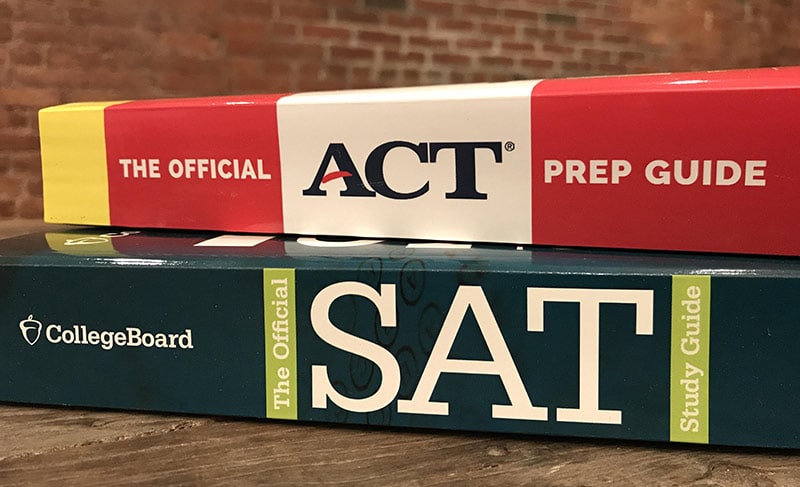 Article Name
College Admissions Test Preparation | ACT or SAT
Description
It can be challenging for students to decide which test to focus on, ACT or SAT, for college admissions test preparation. We can help..!
Author
Publisher Name
My Learning Springboard, Inc.
Publisher Logo