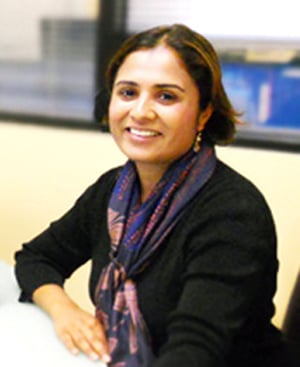 Dr. Priti M. Kothari has dedicated her practice to treating individuals with a wide range of psychiatric illnesses in Boca Raton, Florida. She specializes in the treament of children, adolescents and adults utilizing the application of the bio-psycho-social model. She is also available to provide medication management services.
Dr. Kothari completed her undergraduate studies at Princeton University with a major in Anthropology and a concentration in Women's Studies. She then went on to perform research in Eating Disorders at Hunter College with an affiliation to Cornell Medical Center. She completed Medical School at Ross University and did her Adult Psychiatry Training at University of Maryland/Sheppard Pratt Hospitals.
After completing her training in Adult Psychiatry, Dr. Kothari pursued a fellowship in Child & Adolescent Psychiatry at Johns Hopkins Hospital. Her interests include Anxiety disorders, Mood disorders, ADHD, Pervasive Developmental Disorder, and Women's issues as well as the relationship between mental health and weight loss. Dr. Kothari's approach is a comprehensive evaluation, which incorporates various perspectives of illness; including biological/personality/cognitive/dimensional traits, behavioral and psychosocial stressors. She is dedicated, committed and culturally sensitive to the various needs of not only the client but the family as well.
In addition to her own practice, Dr. Kothari has recently become the Medical Director for Dr. Kahlil Shillingford's Bariatric Weight Loss Surgery Practice. Her responsibilities include providing clinical supervision to office and hospital staff and involvement with support and education to patients. Pediatric and adult obesity have become a growing epidemic and she believes overall physical wellness can contribute to a healthy mental outcome.
Dr. Kothari is a Board Certified by the American Board of Psychiatry and Neurology as well as Board Certified in Child and Adolescent Psychiatry. She is a member of the following organizations and their corresponding regional bodies: American Society of Bariatric Physicians, American Psychiatric Association, American Academy of Child & Adolescent Psychiatry, Indo-American Psychiatric Association and the American Association of Physicians of Indian Origin.
In her free time she enjoys spending time at the beach, yoga, travel and reading.
For more information on Dr. Kothari, please click here.