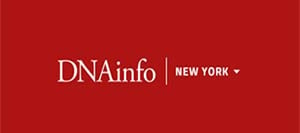 How to Find the Right Tutor for Your Child
For Students Who Need a Challenge – My Learning Springboard (in-home visits)
If your child wants to pursue a subject not offered at your school, My Learning Springboard offers classes geared toward challenging them.
"Enrichment teaching offers the opportunity for children to explore topics, subjects or projects that are of genuine interest and may not be available regularly or at all within the school day," CEO Brad Hoffman said.
The enrichment curriculum includes coding, creative writing, film-making, photography, fashion design, business planning, financial literacy, architecture and engineering.
Students generally are taught one-on-one in these topics, but if they have identified other families willing to join a small group, the company can accommodate that structure as well, Hoffman said.
Rates depend on the amount and level of tutoring as well as the expertise of the tutor, but pricing is on par with other services, Hoffman said.
Read the complete article by Emily Frost on DNA Info.