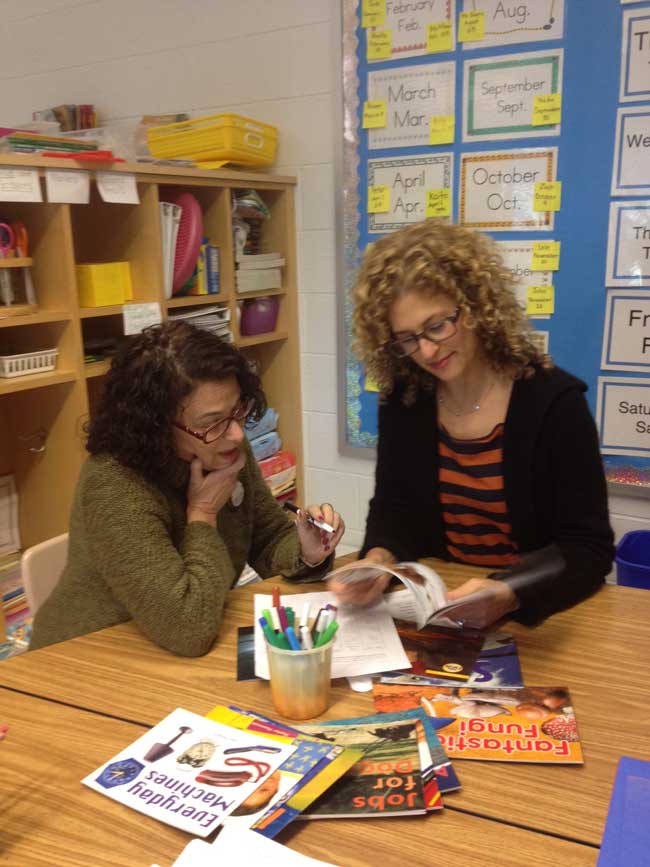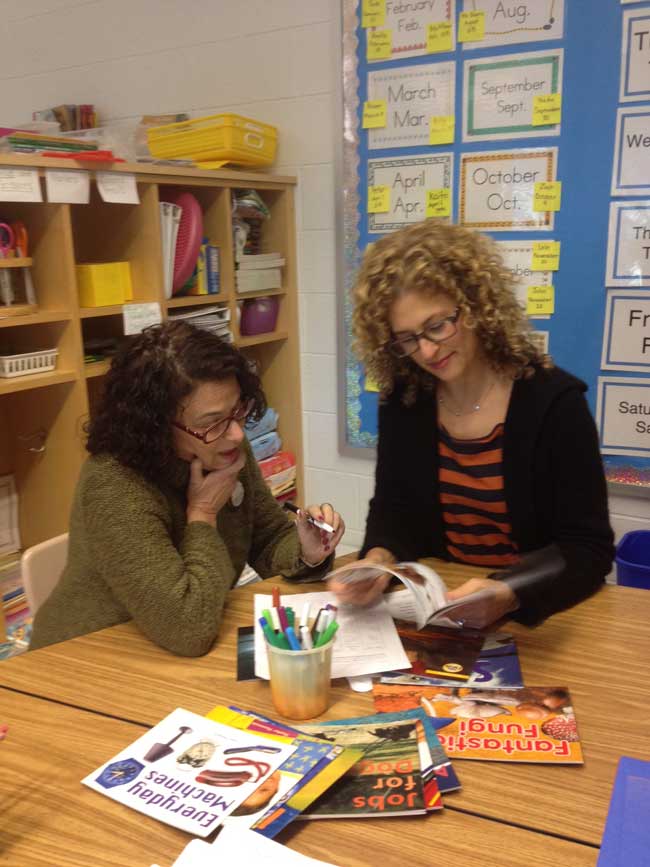 My Learning Springboard professionals believe in working collaboratively with related service experts across many fields, as appropriate, to support an individual student.  Collaboration may include working with psychologists, psychiatrists, pediatricians, speech pathologists, occupational therapists, physical therapists, nutritionists, or a variety of other specialists.Click here to review the most commonly selected assessments for educational testing or neuropsychological evaluations.
Reading Specialists
Our Reading Specialists and faculty include Orton-Gillingham specialists with expertise in PAF, Wilson, and Lindamood-Bell interventions. Our faculty also includes enrichment teachers prepared to help students accelerate their reading and writing. We begin by gathering as much information as possible, which often includes conducting individualized assessments in order to determine a student's developmental spelling stage, independent reading level, instructional reading level, and decoding needs. Based on these assessments, customized reading and writing instruction is implemented to improve identified areas such as:
Math Specialists
Our Math Specialists often conduct comprehensive math diagnostic assessments at the beginning of our work together in order to fully assess a student's performance level. We use these types of diagnostic tools when addressing both remediation and acceleration in order to develop an appropriate and targeted instructional plan.
For students in grades preK through 6, these diagnostics are typically conducted 1:1 over two or three sessions and a detailed narrative report is prepared for each family which outlines recommendations. For students in grades 7 through 12, these diagnostics are typically administered using paper and pencil tests with a combination of multiple-choice questions and written responses. Again, a detailed narrative report is prepared for each family which outlines recommendations.
Our diagnostic tools for all students, preK through 12, are aligned with the Common Core State Standards and utilize materials and research from known math experts, including Kathy Richardson, Marilyn Burns, and Dr. John A. Van de Walle.
Psychologists
Psychotherapy with Adolescents, Young Adults & Adults
Assessment of Overall Intellectual Functioning
Neuropsychological Testing
Psychoeducational Testing
Learning Disability, ADHD, Autism Spectrum Evaluations
Psychological | Personality Assessment
Speech & Language
We offer diagnosis and treatment of a wide range of communication and cognitive delays and disorders including:
Delays in development of language, speech, play, and learning skills in young children as young as 17 months.
Word retrieval and language organizational issues impacting communication, writing and learning skills in school age children and adolescents.
Auditory processing disorders impacting communication, learning, reading and other academic skills in children and adolescents.
Language processing and comprehension disorders impacting communication, learning, reading and other academic skills.
Oral–motor issues impacting development of clarity of speech and language.
Dysfluency disorders, including stuttering and cluttering (irregularities in organization, rate, and articulation of speech) impacting communication and emotional functioning and development in children, adolescents and adults.
Social language and communication issues impacting relations with others.
Occupational Therapy
We offer diagnosis and treatment in the following areas:
Fine and gross motor development.
Treating self-regulation and sensory-motor processing issues.
Expanding visual and perceptual motor skills.
Pediatric and Family Specialists
We help families to connect with a variety of specialists in the following areas:
Developmental Pediatricians
Holistic and Integrative Medicine
Acupressure
Muscle Testing
Nutrition
Please contact our office to discuss your family's needs in more detail.
Last edited